37-year-old man arrested in Spokane ricin letter scare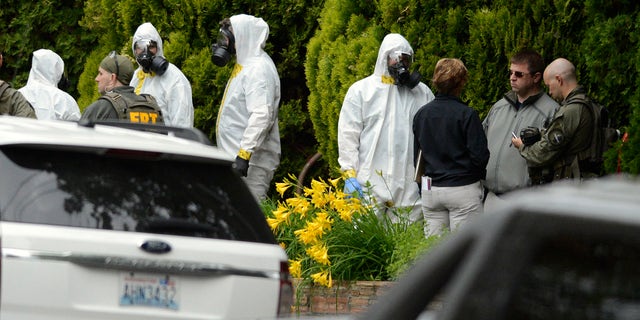 NEWYou can now listen to Fox News articles!
SPOKANE, Wash. – The FBI says a 37-year-old man has been arrested following last week's discovery in Washington state of a pair of letters containing the deadly poison ricin.
Matthew Ryan Buquet was expected to make his initial appearance in federal court in Spokane following his arrest Wednesday afternoon.
The letters were postmarked in Spokane and addressed to the downtown post office and the adjacent federal building. They were intercepted by the Postal Service, and no one was injured.
Investigators in hazardous materials suits spent most of Saturday executing a search warrant at a three-story apartment building downtown but said there was no public health risk.