34 injured, including 23 firefighters, in overnight NYC blaze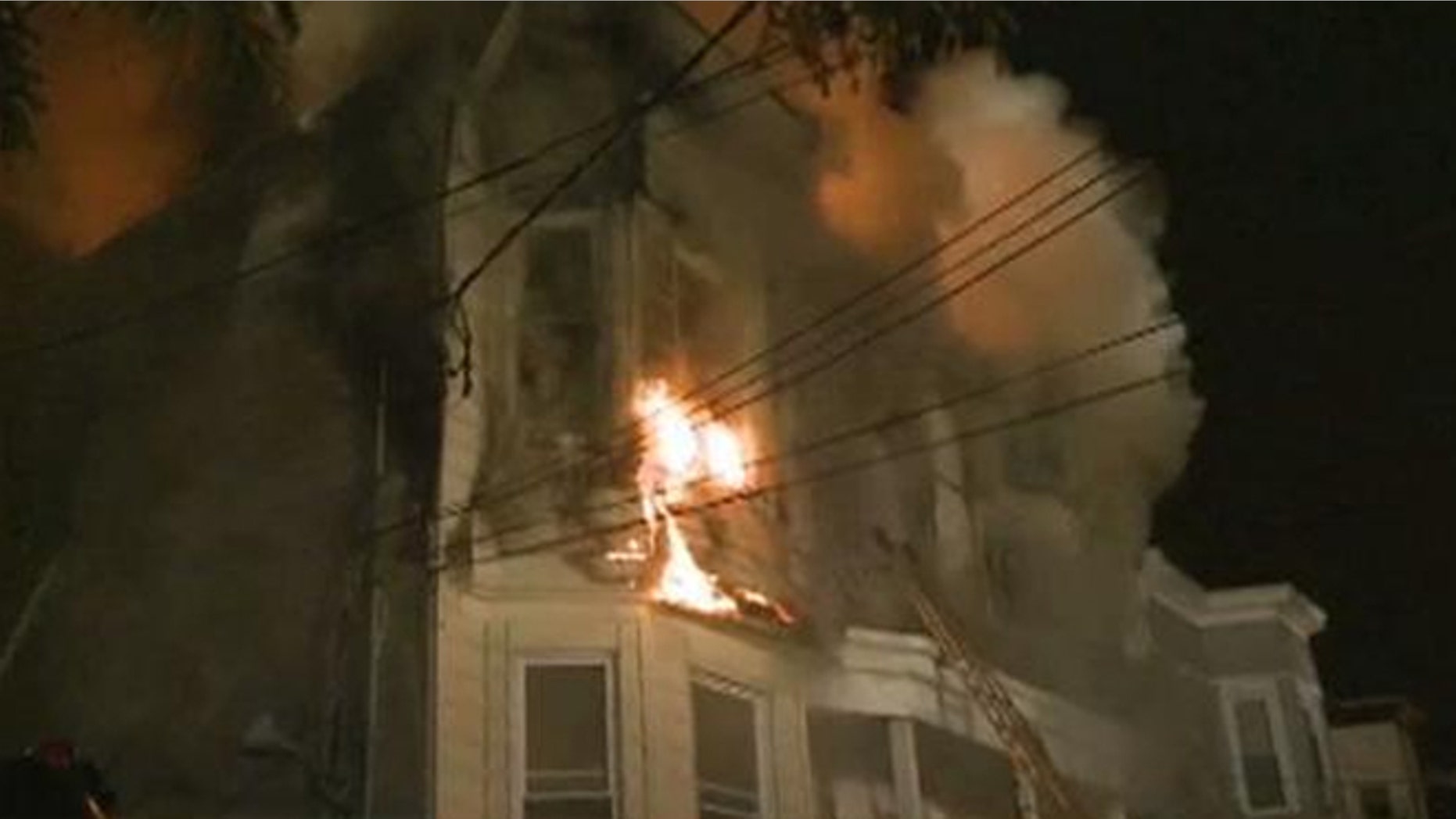 NEW YORK – A massive fire in State Island, N.Y., Thursday morning injured at least 34, including 23 firefighters, and destroyed three homes.
Two children inside the building were tossed out of their smoke-filled second-floor window into the arms of neighbors below. Their father was also rescued by firefighters, MyFoxNY.com reported.
More than 200 firefighters responded to the five-alarm fire on Chestnut St. at about 1 a.m. Two people suffered serious injuries. None of the injuries was considered life-threatening, according to fire officials.
The flames broke out at about 1 a.m. and spread to three, 2-story townhouses. Firefighters were able to bring the flames under control at about 6 a.m.
A New York Fire Department spokesman said the flames were so heavy that firefighters were unable to say where the fire originated. The cause of the fire is under investigation.
"My life is in there," said Cindy Piscopo, who lived on the first floor of one of the four-family townhouses.
She said she was awakened by a top-floor neighbor knocking on her door and yelling at her to get out.
"I saw fire upstairs and flames shooting out of the side of the building" and an adjacent townhouse, she said. "The top floors are gone from both buildings."
The fire spread to the third building about two hours later, said Piscopo, who escaped safely with her 12-year-old daughter.