300-pound Texas 12-year-old told he's too big to play Pee Wee football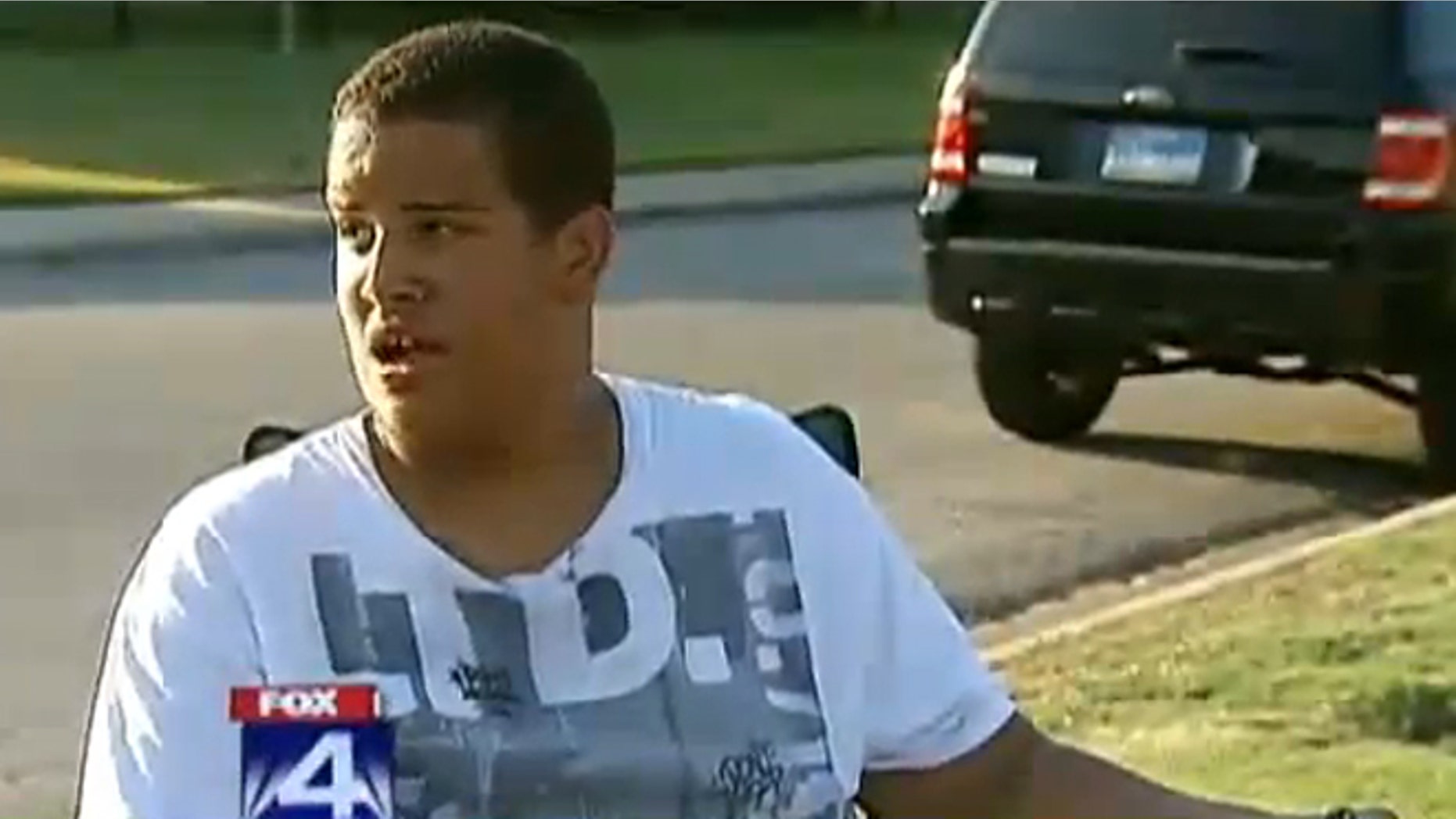 A 12-year-old football player in Texas was told by his Pee Wee football league that he is too big to play with boys his age.
Elijah Earnheart stands more than 6 feet tall and weighs almost 300 pounds, comparable in size to players in high school or college. The president of the league says the rule states that any seventh-grader exceeding 135 pounds is barred and must play in the school league.
"I had, I don't know how many kids coming to me yesterday say, 'Is he playing against us?'"  said Ronnie Henderson, the president of the Mesquite Pee Wee Football Association.
Earnheart's coach, Marc Wright, is protesting the league's decision and says there are seventh-graders over the weight limit allowed to take the field. He says the rule states that any player over 135 pounds wears an 'X' on his helmet and is limited to playing on either the offensive or defensive lines.
Henderson says he'd investigate the coach's allegations about other seventh-graders over the weight limit, but insists that "rules are rules."
"We hate it," he said. "I don't like it for the kid or the parents."
Earnheart's mother, Cindy Earnheart, has been contesting the ruling and plans to protest with painted signs and shirts that say, "Let Elijah Play."
"For him to come home and just cry and go to his room and say, 'I give up.' I'm not going to let him give up. This is his dream. This is what he wants to do. And I'm going to make it happen," she said.
Earnheart had been practicing with the team for three weeks and was apparently told the news on Sunday at a pre-season weigh in. Henderson, the league's president, said if Earnheart was in sixth grade he'd be able to play, but seventh-graders over the weight limit must play in a school league.
"I don't want to play in school right now because it's people that's had experience and I want to get some experience first and then start playing," he said. "I just want to play because my teammates are my friends. I know them. I don't want to go play for somebody else I don't know."