3 shot to death on private entertainment bus in Illinois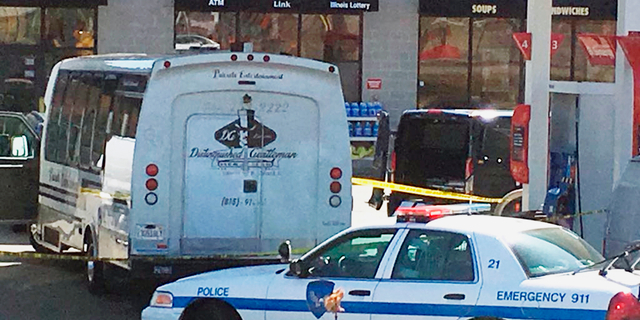 NEWYou can now listen to Fox News articles!
ROCKFORD, Ill. – Police in Rockford, Illinois, say three people have been shot to death on a private entertainment charter bus.
The Rockford Register Star reports that the shooter hasn't been caught.
Police Chief Dan O'Shea says the driver of the Distinguished Gentleman bus called 911 shortly before 3:30 a.m. Saturday. The driver left the shooting site and parked the bus in a fuel lane at a gas station where police then came.
O'Shea says a "suspect on the bus shot other individuals on the bus."
The victims were not immediately identified.
Winnebago County Coroner Bill Hintz says he cannot comment on details about the victims or how many times they were shot.
___
Information from: Rockford Register Star, http://www.rrstar.com