3 injured in Wisconsin office building shooting; suspect killed, official says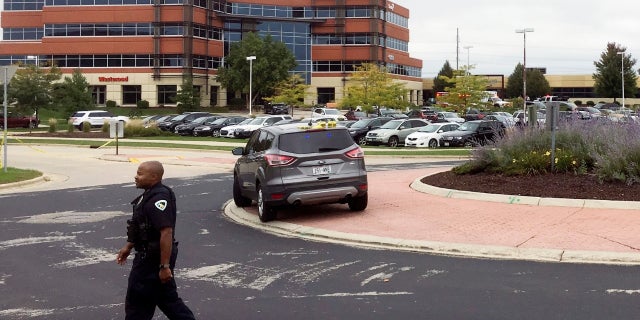 Three people were wounded during a shooting at an office building in a suburb of Madison, Wisconsin on Wednesday.
The suspect died after being shot by police, a city official told The Associated Press.
The incident occurred at WTS Paradigm, a software company, in Middleton. The building where the shooting was reported also houses Esker Software.
The suspected shooter, who allegedly had a semi-automatic weapon, was an employee of WTS Paradigm, according to local media.
City Administrator Mike Davis initially said four people were injured during the shooting, but he and Middleton Police Chief Chuck Foulke said the correct number is three, not including the suspect.
The extent of the injuries weren't immediately known, but those wounded had been transported to a hospital.
"It appears the situation is stable now," Davis said.
ACCUSED FLORIDA COP KILLER SAYS IN JAILHOUSE VIDEOS HE WANTED BABY TO 'COME OUT WITH MY TRAITS'
Others who evacuated from the scene of the shooting were being transported to a nearby hotel. At least 40 people were gathered in the hotel's parking lot, waiting to be interviewed by police.
Judy Lahmers, a business analyst at WTS Paradigm, said she was working at her desk when she heard shots at around 10 a.m. She said it sounded "like somebody was dropping boards on the ground, really loud."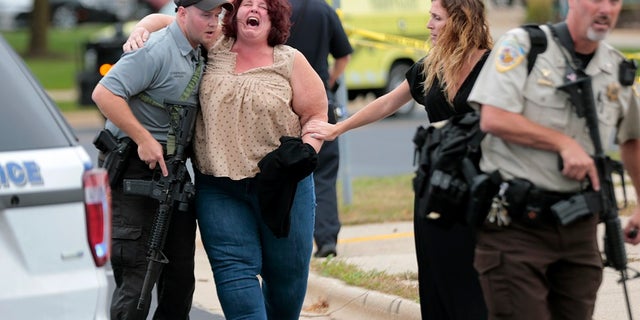 Lahmers told The Associated Press she ran out of the building and hid behind a car. She said the building's glass entrance door shattered.
"I'm not looking back, I'm running as fast as I can. You just wonder: 'Do you hide or do you run?"' she said.
Lahmers said she knew one co-worker had been grazed by a bullet but was otherwise OK. She said the shooting was "totally unexpected. We're all software people. We have a good group."
The Wisconsin State Journal reported one woman, being held up by another person, was taken out of the building screaming about the "devastating loss."
3D MODEL OF HEAD RELEASED IN HOPES IDENTIFYING REMAINS FOUND IN GEORGIA WOODS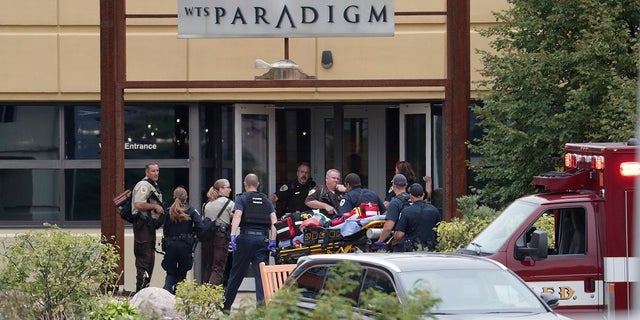 Andrew King, an employee at TrafficCast, told the Wisconsin State Journal he saw a person with a gun.
"I saw a dude walking with a gun inside the building," King said. "He was just walking with it, and I didn't see any shooting."
The shopping center next to the building, Greenway Station, was locked down at the direction of police, according to the center's general manager, Corey Kautzky. There are 34 stores and restaurants in the center that were temporarily closed, Kautzky said.
Multiple police cruisers and ambulances were sent to the scene and the Wisconsin State Journal reported FBI agents had also arrived. The Dane County Sheriff's Office confirmed they were assisting Middleton police. The Bureau of Alcohol, Tobacco, Firearms and Explosives of St. Paul tweeted it was responding to the scene, too.
WTS Paradigm makes software for the building products industry. A Wisconsin State Journal profile from 2014 listed company employment at about 145 employees, and noted the company was looking to move to a larger location at the time. The company's website was down Wednesday.
The Associated Press contributed to this report.