2nd day of sentencing hearing in US Army general's sex case; lawyers argue against jail time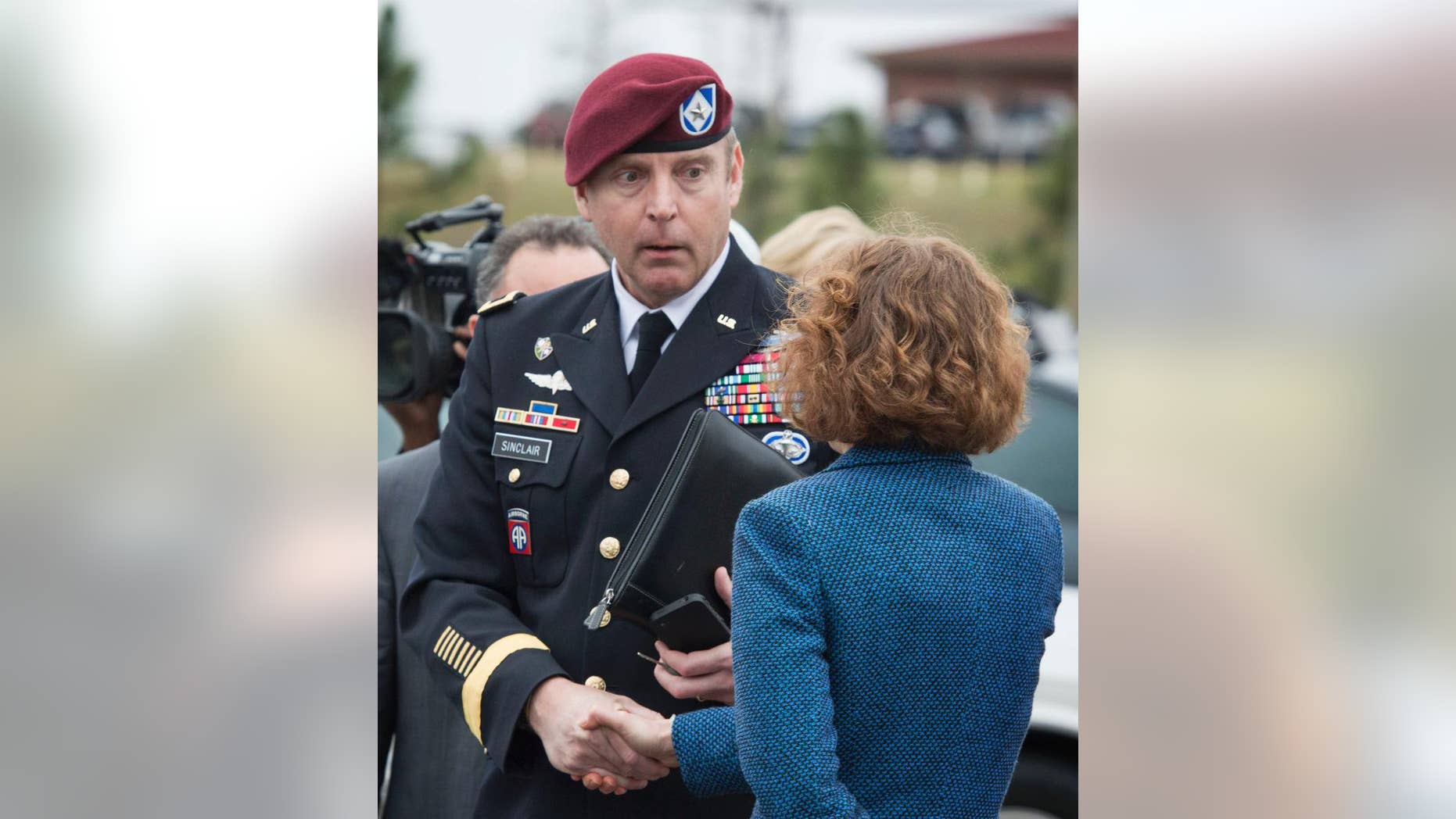 FORT BRAGG, N.C. – A witness at the sentencing of an Army general who admitted to having inappropriate relationships with three subordinates testified about a bawdy skit intended to depict the man and his primary accuser.
Lt. Col. Benjamin Bigelow says the skit at a 2010 party in Germany depicted suggestive acts between soldiers dressed up to be Brig. Gen. Jeffrey Sinclair and the woman with whom he has admitted a three-year affair. The woman also accused him of sexual assault, but those charges were dropped in a plea deal.
Sinclair has pleaded to several lesser violations of military law in the plea deal that was accepted by a military judge on Monday.
Prosecutors finished their part of the sentencing hearing before lunch. Sinclair's attorneys were expected to start calling about 20 character witnesses Tuesday afternoon.