'2017 Fallen Heroes Tree' dedicated on Thanksgiving by Virginia firefighter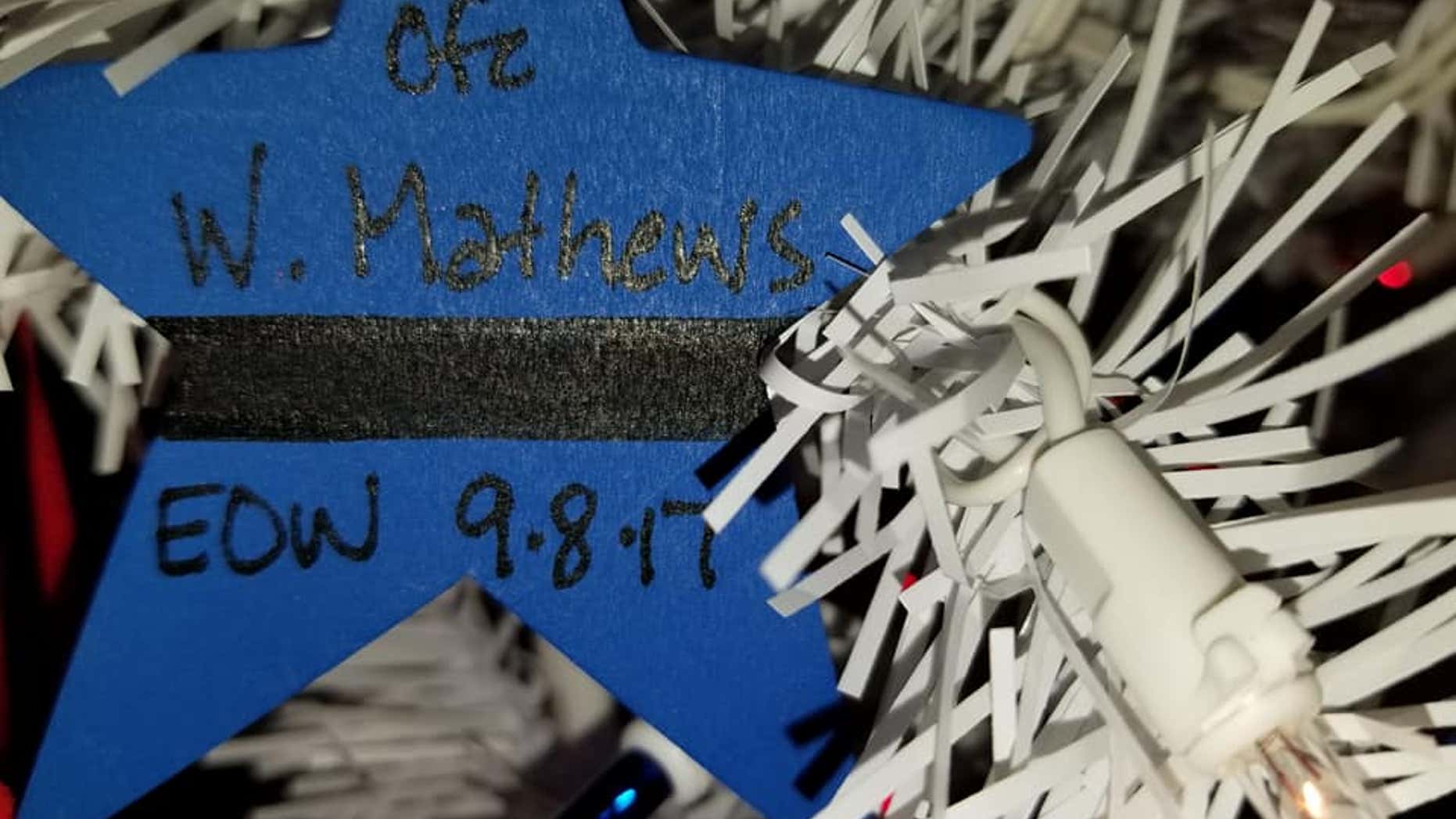 To Bill Price, the 214 law enforcement officer and firefighters who've died on the job in 2017 are "way more than names on a paper."
So after watching those names flash across his television screen this year, Price, a long-time firefighter, and his wife memorialized the group with blue and red stars on a white Christmas tree -- the "2017 Fallen Heroes Tree" -- prominently displayed in their yard in Suffolk, Va. on Thanksgiving.
"Every night I put 4 or 5 more names up on the Facebook page, showing pictures of their ornaments so people can see," Price told Fox News.
Written on each star was the name, rank and date of death for each fallen man and woman. So far, the tree features 117 fallen police officers, 77 firefighters, and 20 firefighters who died from 9/11 related cancer.
THANKSGIVING IN THE MILITARY BRINGS US TOGETHER - AS IT SHOULD FOR ALL OF AMERICA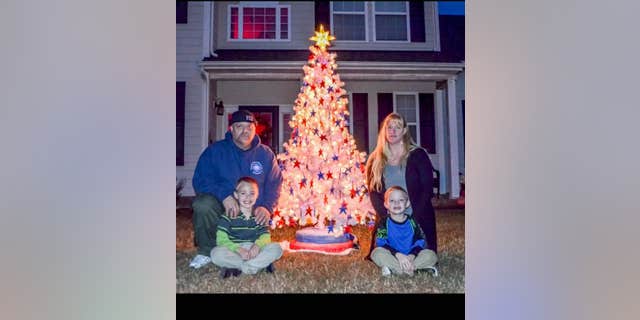 Price's family has always been dedicated to public service – both his father and brother served in the New York City Police Department, while he has worked as a firefighter for over 25 years.
Although his children are still too young to follow in the family tradition, Price knows they respect the job.
"It's very important to my children," said Price, discussing the memorial tree.
Price, a Virginia native, said it's particularly important to remember these fallen heroes -- especially during the holiday season.
"We made this tree so these families know that people are out there..." he said. "Who remember the sacrifice that was made this year."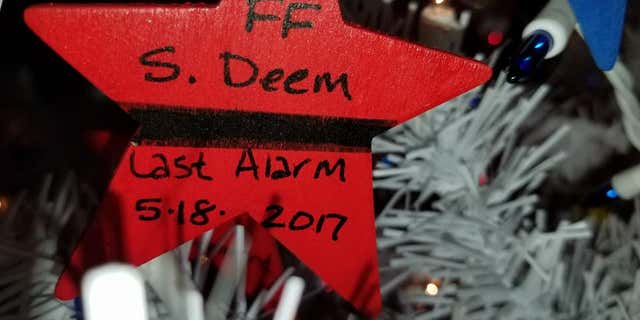 Price said each name on the tree represents a grieving family that will suffer through the holidays without their loved one.
"These are way more than just names on paper," he said. "My hope is that everyone comes to see it, and pays respects to these men and women who were killed protecting us."