2 women face trespassing charge after close call with train on Indiana trestle 80 feet high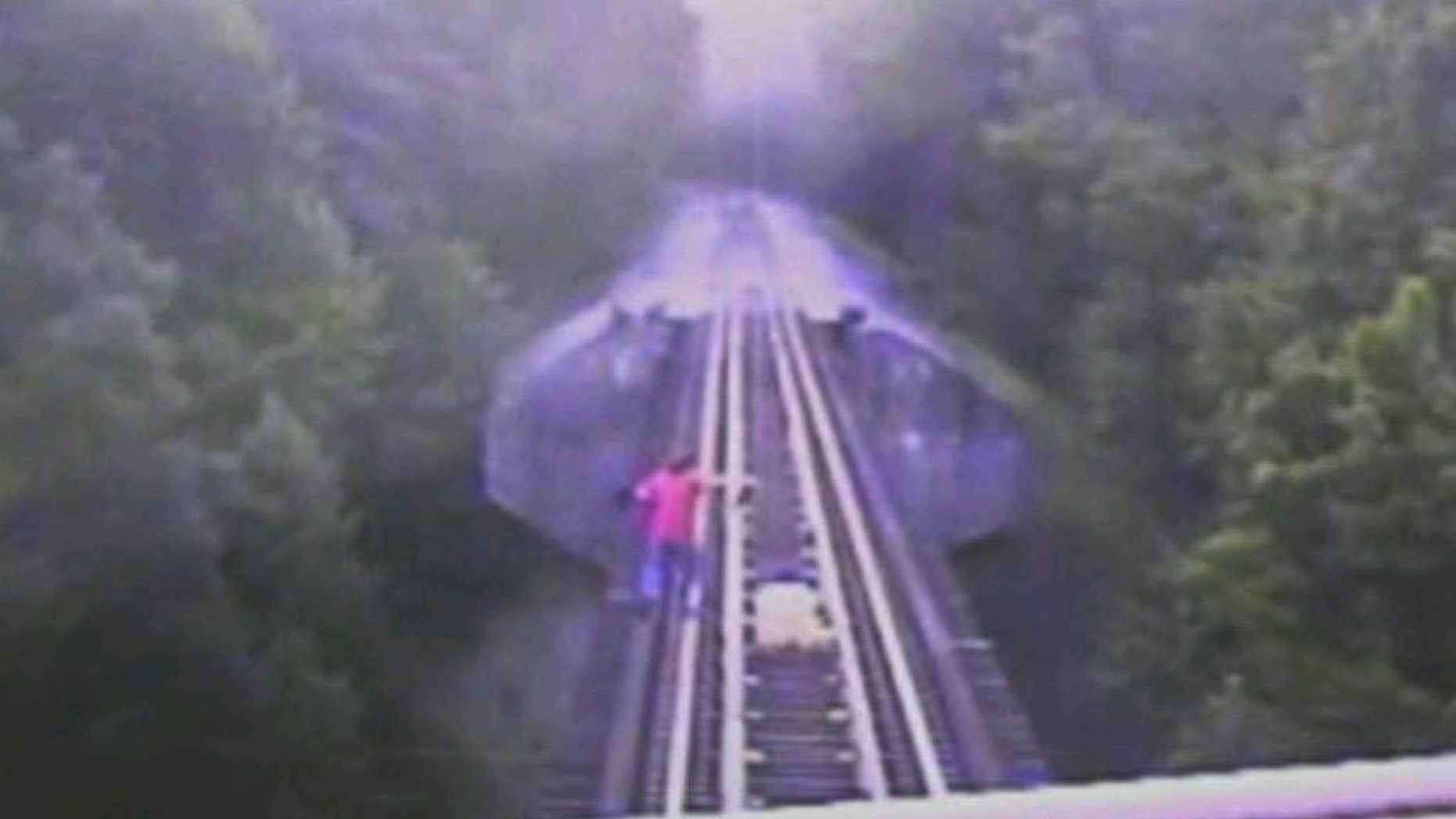 BLOOMINGTON, Ind. – Two women face criminal charges after prosecutors say they were caught on video surviving a close call with a freight train as they walked across a trestle 80 feet high in southern Indiana.
Misdemeanor railroad trespassing charges were filed Monday in Indiana's Monroe Circuit Court against 37-year-old Stacey June Smith of Bloomington and 34-year-old Wendy Gayle Timothy of Pensacola, Florida.
A video shows two women lying on tracks as a train passes over them July 10 on a bridge over Lake Lemon northeast of Bloomington.
The Herald-Times reports (http://bit.ly/1o7tfy7 ) the two will be summoned to court. If convicted, they could face six months in jail and a $1,000 fine.
Court records showed neither had an attorney. A telephone message seeking comment was left for Timothy. Smith doesn't have a published telephone listing.
___
Information from: The Herald Times, http://www.heraldtimesonline.com