2 window washers rescued from scaffolding at Denver building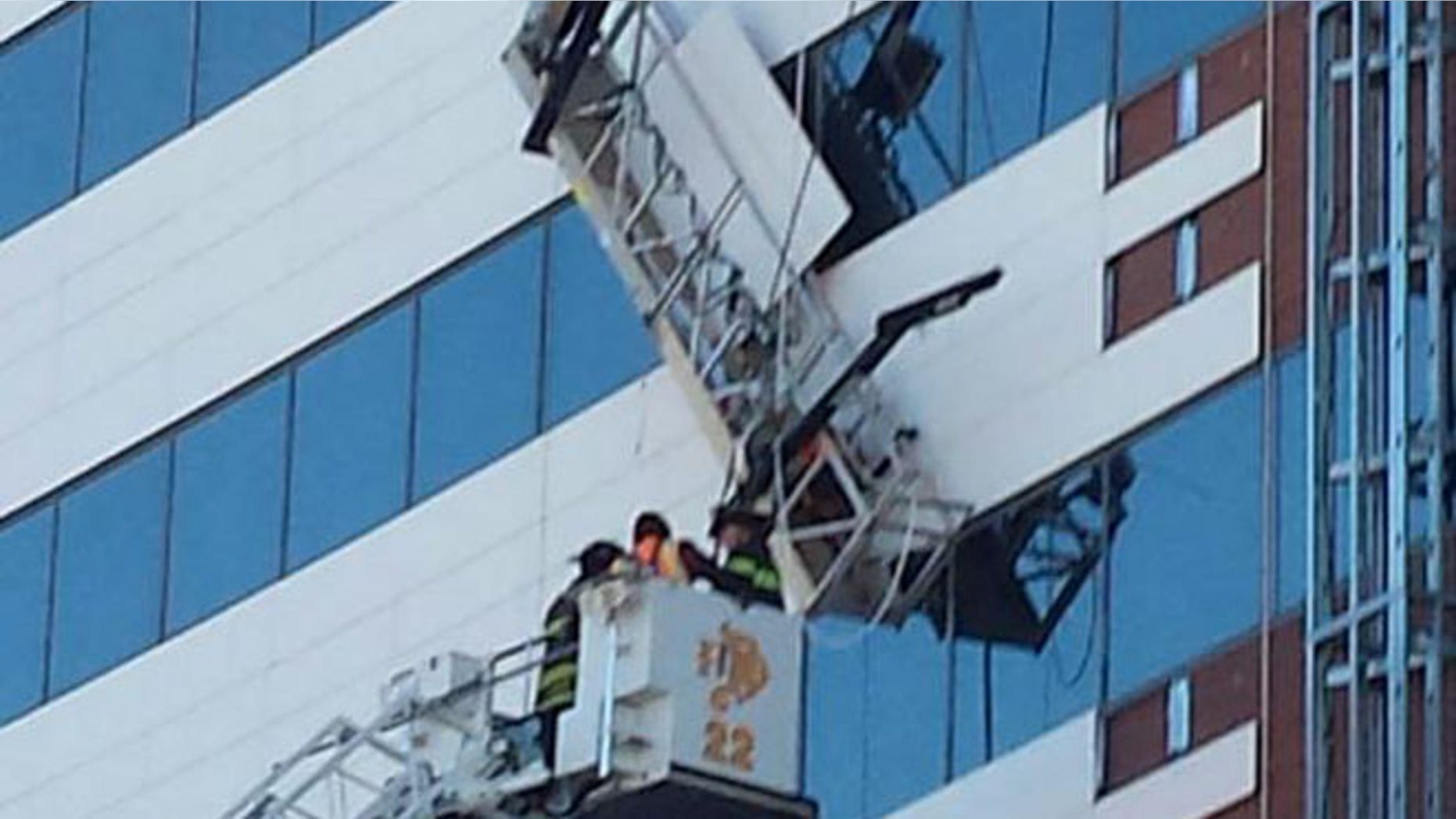 Two Denver window washers endured several terrifying minutes suspended 100 feet above the ground after a scaffolding collapse.
The workers were on scaffolding several stories high at a building Saturday morning when a cable snapped, Fox 31 Denver reported. The Denver Fire Department posted photos of the harrowing rescue.
Construction workers managed to get one man down safely with a cherry picker, KMGH-TV reported.
Firefighters rescued the other worker.
Fire Lt. Mike Pylar told The Denver Post firefighters had to stretch their 105-foot tower ladder almost full length to reach the scaffolding.
The workers were wearing safety harnesses.
"It went pretty smoothing," Pylar told the Post.
The U.S. Occupational Safety and Health Administration was investigating the incident, KMGH reported.