2 Texas men accused of stealing more than $27G in gas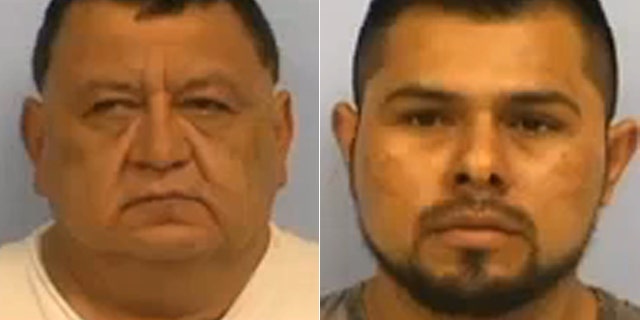 NEWYou can now listen to Fox News articles!
Two Texas men allegedly manipulated gas pumps at local 7-Eleven stores in the Austin area to allow gas to flow freely, charging drivers a discounted rate for the fuel, MyFoxAustin.com reported.
Guilibaldo Gonzalez Puente, 48, and Alejandro Centeno Alvarez, 33, would create a rally point, and, at times, spend between one and three hours at the pumps filling up cars, Austin police said.
"A lot of the vehicles are trucks with big bladders in the back, which could hold between 200 and 400 gallons," Rickey Jones, a detective, said.
Puente and Alvarez were arrested at a gas pump Monday.
Police said they have months of video surveillance showing the men stealing $27,266.84 from one station. The two are charged with engaging in organized criminal activity. Police are investigating if the alleged gas theft is part of a larger crime ring.