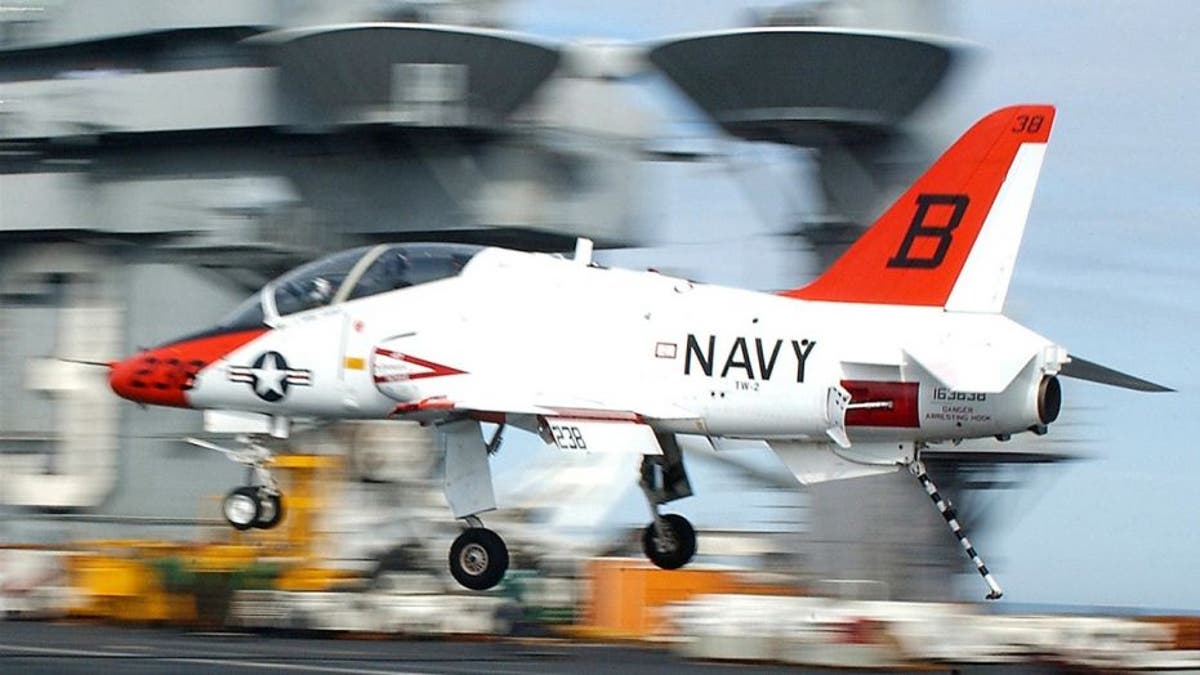 Two pilots were killed when a T-45 training jet crashed in Eastern Tennessee on Sunday, the U.S. Navy confirmed in a statement.
The two pilots, an instructor and a student, did not survive the crash, according to the Navy's statement. Their names are being withheld until 24 hours after next of kin notification.
An investigation will commence to determine the cause of the crash.
The U.S. Navy had grounded all 197 training jets after an exclusive Fox News report in April that pilots were refusing to fly the jets because they complained of poison in the oxygen system.
As Fox News previously reported, physiological episodes, caused in part by problems with the oxygen system, nearly quadrupled on the T-45 training jet in the last five years, according to Capitol Hill testimony in April by senior naval aviators.
Fox News' Lucas Tomlinson contributed to this report.