2 New York City police officers shot in Brooklyn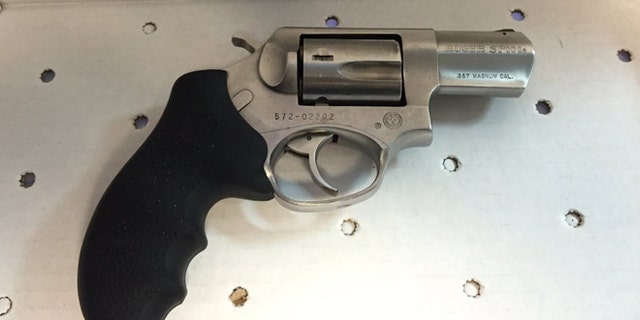 NEWYou can now listen to Fox News articles!
Two New York City police officers were wounded in a shootout early Saturday with a suspect who crashed his car into a police vehicle.
Police Officer William Reddin was struck in the hip and Police Officer Andrew Yurkiw was hit in his vest at point-blank range, sources told the New York Post.
Reddin underwent surgery at Kings County Hospital in Brooklyn. He was in stable condition. Yurkin was treated for a blunt-force injury and released.
Yurkiw was shot in his bulletproof vest -- 27 years after a vest saved his father, Officer Paul Yurkiw.
The officers, part of a plainclothes anti-crime unit, were shot in a confrontation in Brooklyn's Bushwick section just before 3:30 a.m. Saturday, according to NYPD Commissioner William Bratton.
The suspect, 34-year-old James Funes, was shot multiple times. He was taken to Brookdale Hospital. He was listed in critical condition, the Post reported.
The officers spotted Funes with a gun in his vehicle, the paper reported. He took off when the cops tried to stop him.
The paper reported that Funes drove the wrong way on a one-way street, slammed into a marked patrol car and then faced-off against Reddin, Yurkiw and six other officers.
The NYPD said a 357 revolver was recovered from the suspect at the scene.
The Associated Press contributed to this report.