2 correctional officers shot in lobby of California county jail, suspect in custody
Two correctional officers are listed in critical condition after being shot in the lobby of a central California county jail Saturday morning, officials said.
Fresno County Sheriff Margaret Mims told reporters that the suspect, 37-year-old Thong Vang of Fresno, shot at correctional officers Juanita Davila and Toamalama Scanlan around 8:30 a.m. local time after he entered the jail's lobby, made his way to the front of the line and stated that he wanted to see someone at the jail.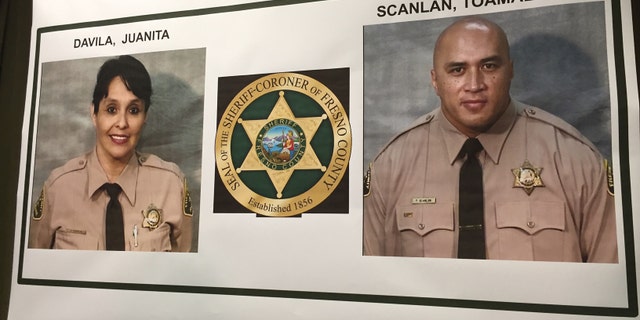 Mims said that Vang then pulled out a gun and started shooting at the officers. Both were shot in the head and neck area once, according to Mims.
Another correctional lieutenant then shot back at Vang, Mims said.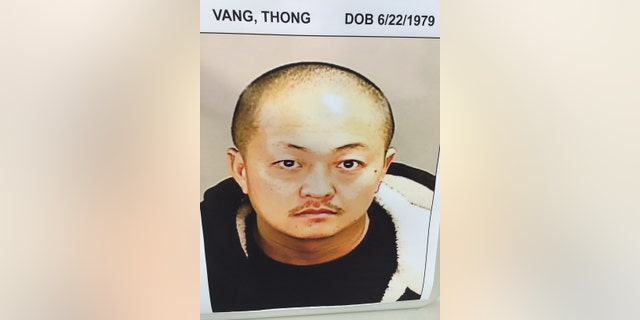 "I'm very proud of the way our personnel responded, ran towards danger even as shots were fired," Mims said.
Vang then ran to the back of the jail's lobby and said he wanted to turn himself in before he was tased and arrested by jail staff, according to law enforcement officials.
"This guy is a prison convict. He's a parolee," Mims said. "Maybe that's where he belongs."
Vang was involved in 1998 rape case where gang members raped 3 girls between ages of 12 and 14, Mims told reporters. He was sentenced for rape and served 16 years before he was was paroled September 2014, and had complied with parole ever since, according to Mims.
The two officers were taken to a nearby hospital in critical, but stable condition, and are in surgery.
Officer Scanlan played for Fresno State football as a defensive lineman in 1995-1996, Fox 26 reported.
A witness  to the shooting told Fox 26 that she was in the bathroom at the time of the shooting, and barricaded herself inside the restroom.
Fox News' Will Carr and the Associated Press contributed to this report.