2 children, 1 woman killed in Denver shooting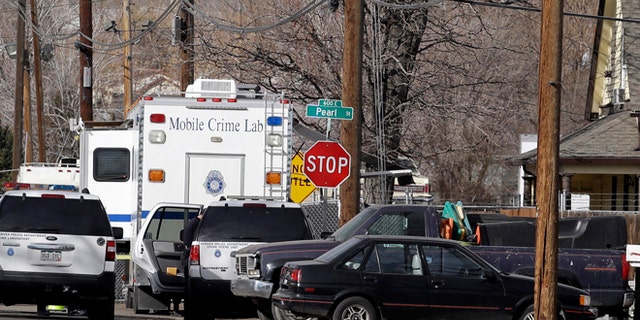 NEWYou can now listen to Fox News articles!
DENVER – Two young children and a woman were killed and a third child was wounded in a shooting at a northeast Denver house, police said Wednesday.
That wounded child was in critical condition at Denver Health Medical Center.
The shooting appeared to have been isolated and there was no indication a shooter was on the loose, said police Major Crimes Cmdr. Ron Saunier.
"Is there a mass killer or someone running around? At this time we don't believe so," he said.
Police declined to say whether it was a murder-suicide. The names and relationships of the victims weren't immediately released
Police Chief Robert White called the deaths "a horrible tragedy."
The house where the bodies were found is in an industrial area of warehouses and a trucking terminal, near the National Western Stock Show complex.
Neighbor Debbie Martinez said the house was recently remodeled, and she saw a family of five -- two adults and three children -- move in about six months ago.
"They seem like outgoing people. They didn't bother anybody," she said.
On a corner about a block from the scene, members of nearby Providence Bible Church gathered in a circle to prayer.
"Basically, we pray for the community," said Jose Rojas, pastor of the church.
"This is the horror of the whole country. There are all these shootings," he said. "I think it's too much, too much to see innocent people being killed."
McArthur Mitchell and Joann Cobb, who live nearby, said the family seemed happy, sometimes taking walks with a dog.
"They were friendly. We didn't hear them fighting," Cobb told The Denver Post.
She said she believed the man she saw at the house left for work Wednesday morning, before police swarmed the home.
"I'm in such a shock. They were just a happy little family," she said.
The deaths came as the Colorado Legislature considers stricter gun laws and President Barack Obama tries to rally national support for a ban on assault weapons.