2 arrested for alleged looting during California wildfires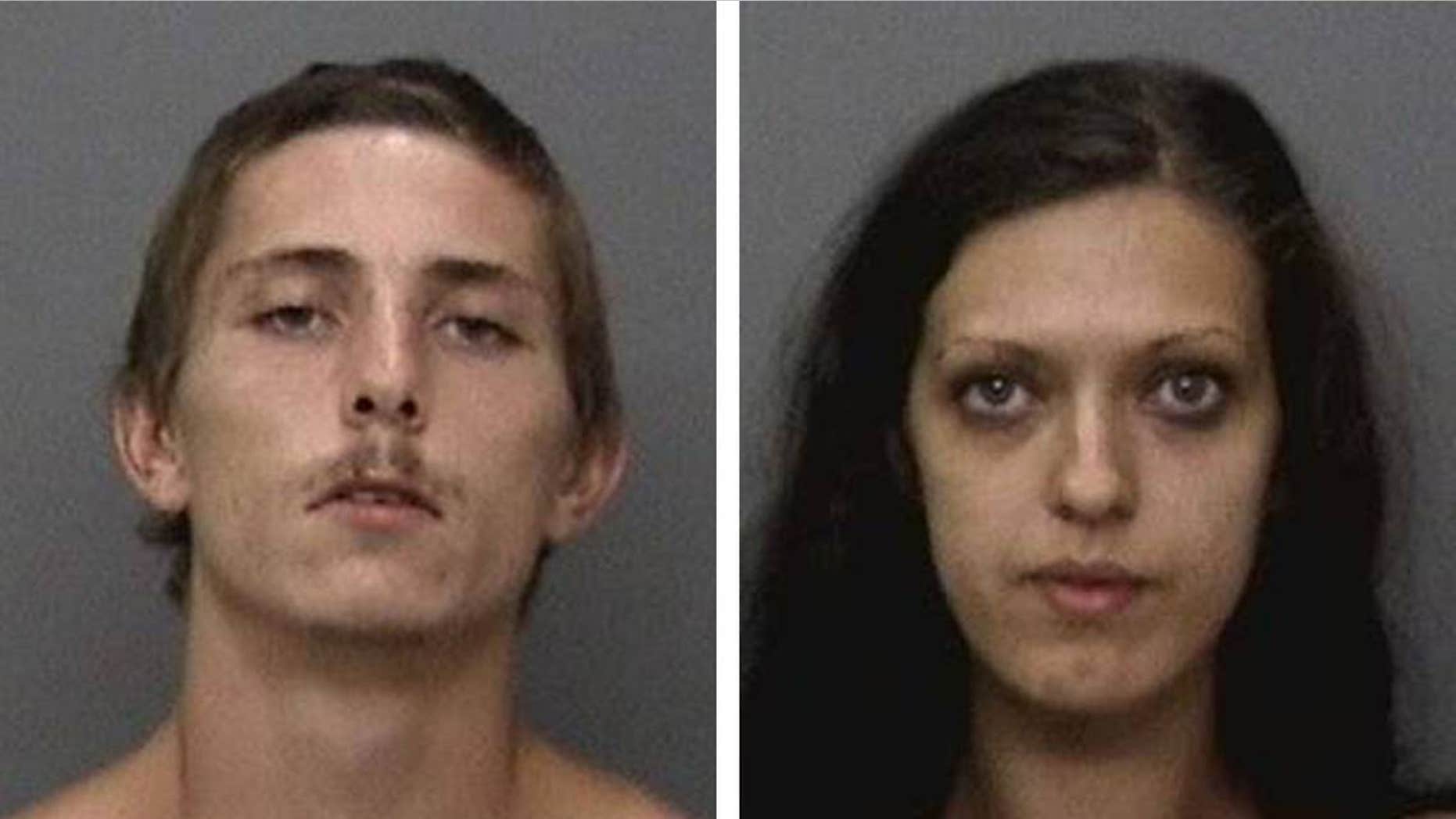 Two people were arrested Sunday on suspicion of looting homes that had been evacuated earlier due to an explosive wildfire.
Jade Ball, 25, and Jack Fannin, 19, of Redding, were found with what police said was evidence tying them to several burglaries.
Authorities said Fannin told deputies that the pair went into three homes looking for water, The Record Searchlight reported.
The so-called Carr Fire prompted mandatory evacuations for tens of thousands of people in Redding, a city hundreds of miles north of San Francisco. It has destroyed over 650 houses.
Authorities said a homeowner who stayed behind flagged down an officer after he noticed evidence that people had been in his house.
Officers found a nearby home with evidence of a broken-in door and discovered electronic items stacked by the front door. Police said they do not believe the homeowners placed the items like that before evacuating.
Fire crews, in the meantime, were stretched to their limits across the state fighting flames that have claimed the lives of two firefighters and six civilians.
Residents of the waterfront town Lakeport fled Sunday after a major flare-up of two fires that combined across Mendocino and Lake counties destroyed at least four homes. Lakeport, home to about 5,000, is around 120 miles north of San Francisco.
To the northeast, a massive fire near Redding slowed for the first time since days of explosive growth.
Meanwhile officials said a second firefighter died fighting a huge blaze to the south near Yosemite National Park.
The Associated Press contributed to this report