2 accused of dumping body in Texas ditch after stealing funeral home vehicle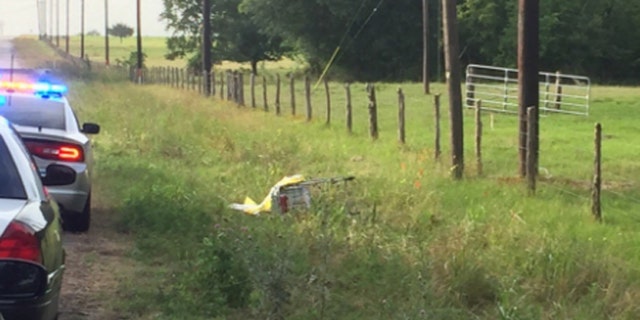 A funeral home vehicle with a body in the back was stolen in Texas by a man and a woman who later dumped the body in a ditch, according to reports.
"True story…hearse stolen in Bryan with body inside, then body dumped in the county," Chief Deputy Jim Stewart of the Brazos County Sheriff's Office tweeted.
The vehicle, an SUV being used as an unmarked hearse, was stolen in Bryan when the driver stopped at a McDonald's just before dawn Friday, the Bryan-College Station Eagle reported.
Deputies told the paper that 90 minutes later they found the body and the gurney it was on along the side of a rural road 12 miles from the McDonald's.
The body was being driven from the coroner's office to a funeral home.
About five hours later Adam Craig Crow, 27, and Tanya Ray Albrecht, 28, were pulled over in the stolen SUV, the Eagle reported. Both are from Bryan.
The paper reported that each was charged with unauthorized use of a motor vehicle.
Albrecht was also charged with abuse of a corpse.
Crow has a long arrest record, according to the paper.