19th-century painting sold for $5,000 fetches $5.2M just over a year later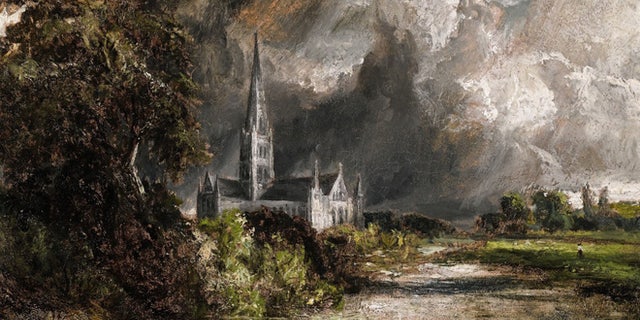 The seller of a 19th-century work of art may just feel like painting the town red.
The oil landscape by John Constable fetched $5.2 million at ¬Sotheby's in Manhattan Wednesday — just 569 days after it was bought for a paltry $5,212,Bloomberg News reported.
The work, "Salisbury Cathedral from the Meadows," had been sold at rival auction house Christie's in 2013, when experts thought it was painted by fans of the English Romantic artist.
Sotheby's now says the work is a Constable that was painted over by restorers. The artist, it says, painted the work in preparation for his 1831 masterpiece of the same name, now owned by the Tate museum in London.
Neither the seller — who turned a tidy profit a shade short of 100,000 percent — nor buyer were identified.
"Someone at Christie's is going to get fired," someone muttered during the auction.
The painting was "heavily retouched with a dark and opaque pigment which probably dated to the late 19th or early 20th century in a misguided attempt to 'finish' the painting," Sotheby's said on its Web site.
"The retouchings on the present painting were readily soluble in the course of its recent cleaning."
Christie's officials glossed over the gargantuan gaffe and hinted that the matter wasn't settled.
"We are aware that Sotheby's have sold this work as by Constable," it said in a statement. "We took the view at the time of our sale in 2013 that it was by a 'follower of.' We understand that there is no clear consensus of expertise on the new attribution."
Click for more from NYPost.com