19 Hurt in Chicago Subway Fire That Sends Black Smoke Billowing Through City Streets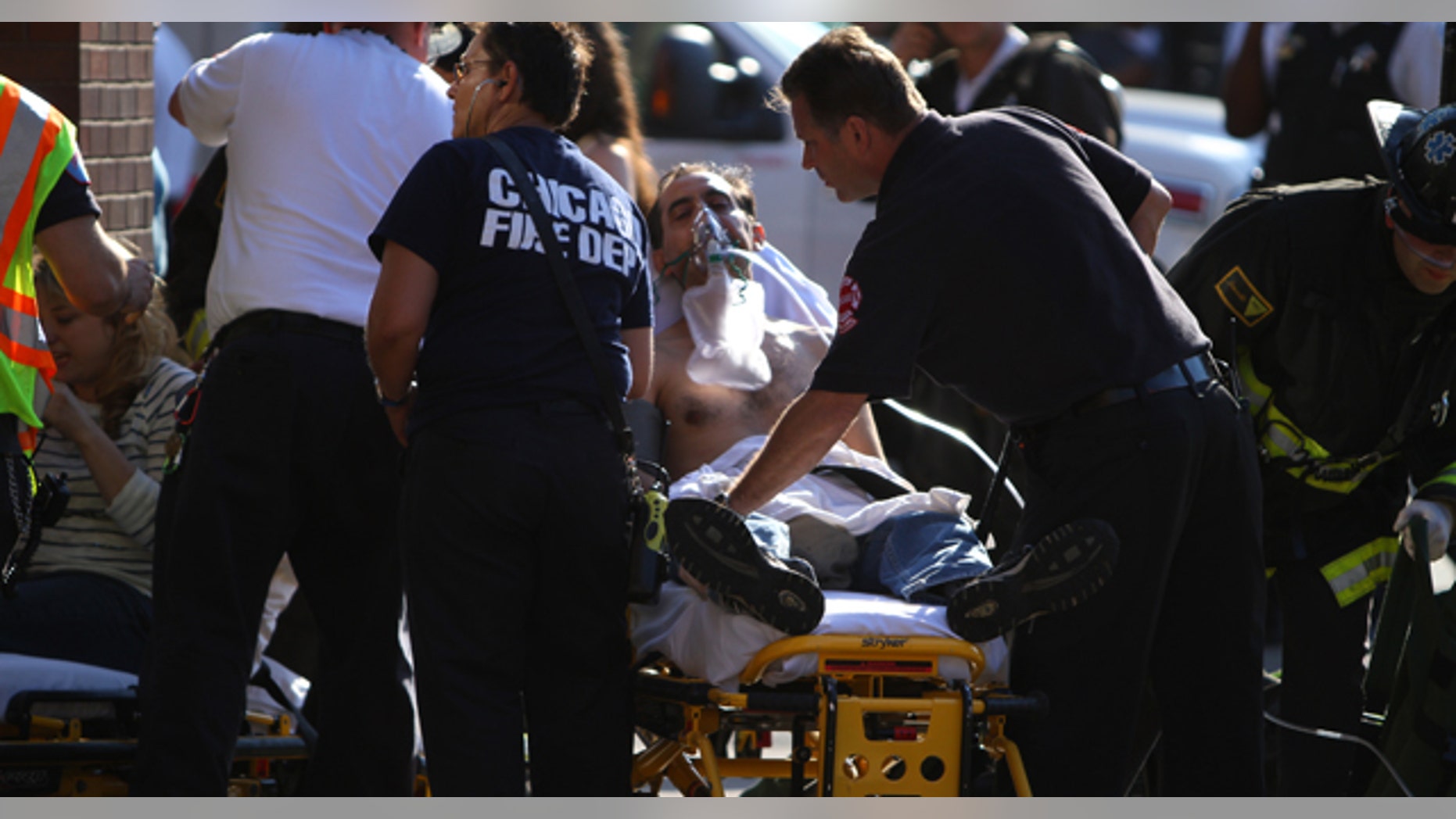 CHICAGO – CHICAGO (AP) — Authorities say a fire in a Chicago subway has injured 19 people and sent black smoke billowing from grates along city streets.
The Chicago Transit Authority says heavy smoke was reported around 5 p.m. Sunday along the Red Line tracks just north of downtown.
Chicago Fire Department spokesman Richard Rosado says 19 people were taken to hospitals, most with respiratory complaints, though none suffered life-threatening injuries.
He says five people were transported in serious to critical condition, three were in fair to serious and 11 had minor injuries.
Transit spokeswoman Catherine Hosinski says the fire was quickly extinguished and investigators are trying to determine was started the blaze.
Rosado says as many as 100 rescue workers responded.
___
Online: http://www.transitchicago.com