150 pounds of meth found in popcorn boxes at border entry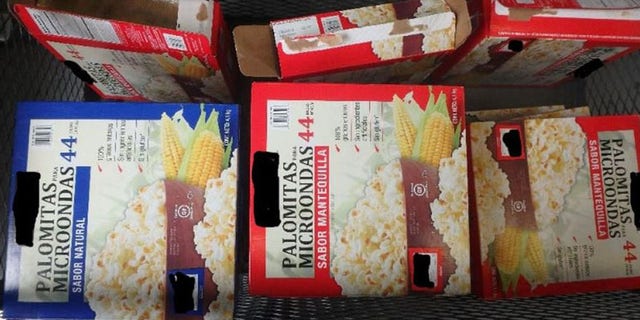 NEWYou can now listen to Fox News articles!
U.S. Customs and Border Protection officers Sunday discovered 150 pounds of methamphetamine hidden inside popcorn boxes in a woman's SUV at the San Ysidro port of entry.
An officer stopped the 25-year-old U.S. citizen after noticing a large amount of food inside the Jeep Liberty. A canine then alerted officers to popcorn boxes in the trunk.
PENNSYLVANIA SCHOOL DISTRICT HIT WITH 'GHOST TEACHER' LAWSUIT
Officers found 15 large packages of methamphetamine, which amounted to a street value of more than $481,952.
Officers seized the vehicle and all narcotics.
The discovery was part of a total of 388 pounds of methamphetamine, 162 pounds of cocaine, 32 pounds of heroin and 250 pounds of marijuana officers intercepted at ports of entry in the San Diego and Imperial Valley counties over the weekend. The 837 pounds of narcotics were valued at over $3.9 million.
Read more news at Fox 5 San Diego