11-month-old dies after being locked inside car in Alabama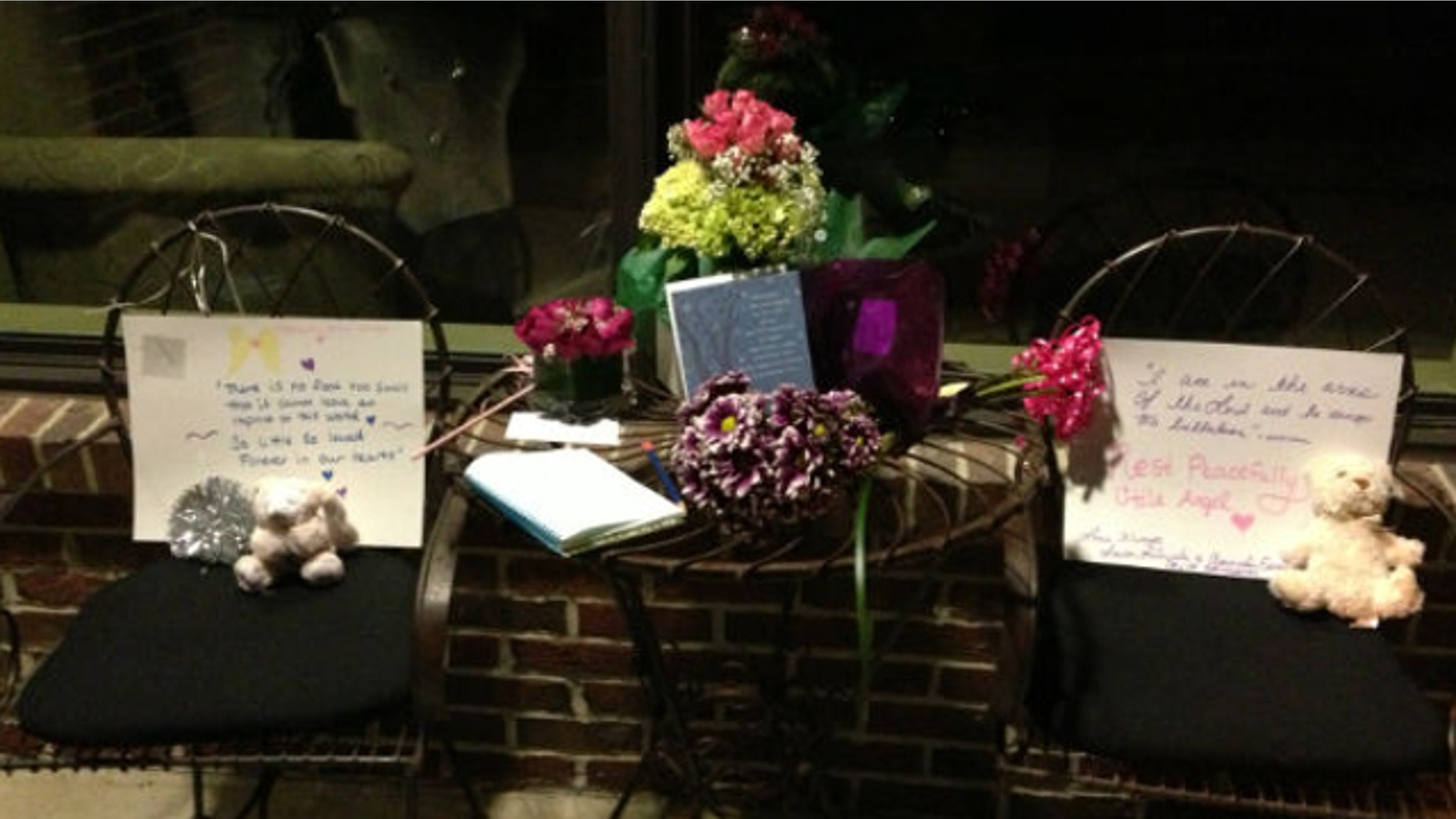 An 11-month-old girl died Thursday after being locked inside of a hot SUV parked outside a business owned by her family in Homewood, south of Birmingham.
MyFoxAL.com reports that the child, Gabriella Luong, died at an area hospital after she was found unresponsive in the vehicle.
Police have said the temperature inside the SUV was nearly 130 degrees when they arrived.
Katie Luong, the girl's mother, told AL.com Thursday that she wishes she could have traded places with Gabriella.
"If I had to die for her to live, I would have done that," she told the newspaper.
Luong says she was supposed to drop her daughter off at a babysitter's house Wednesday but was preoccupied with thoughts of an employee who recently committed suicide and a close family friend who had a stroke and is still hospitalized.
Luong said her daughter was asleep during the 10-mile ride to work and the babysitter called Wednesday afternoon asking if her daughter was sick. It was then that she realized what happened and found her daughter lying unconscious in the car seat.
Luong says she and her husband were also planning her daughter's birthday party for Sunday.
"She had too many things on her mind," family friend Diana Huynh told the newspaper. "She was traumatized over her employee's death because she's never known anyone who has died, and there were so many people calling her yesterday about the birthday party."
The newspaper reports Luong and her husband have been married for nearly 10 years and the couple tried for years to conceive.
"I asked God for this baby," Luong said, "She was our gift from God."
The family's pastor, Rev. Allan Murphy, senior pastor at North Shelby Baptist, and said he, friends and relatives of the Luong family are praying for understanding.
"When you hear just a few details, you can judge quickly but it's different when you know someone's heart and hear their hurt," he told the Birmingham News. "It was a tragic thing that happened. A human tragedy."'
Homewood Police Sgt. Andrew Didcoct told MyFoxAL.com Gabriella's death was the first involving a child left in a vehicle this year in the city.
"Remind parents to check their backseat before they exit their car and think twice before they...when they drop off a child or pick up a child and remember where the child is," Didcoct told the station.