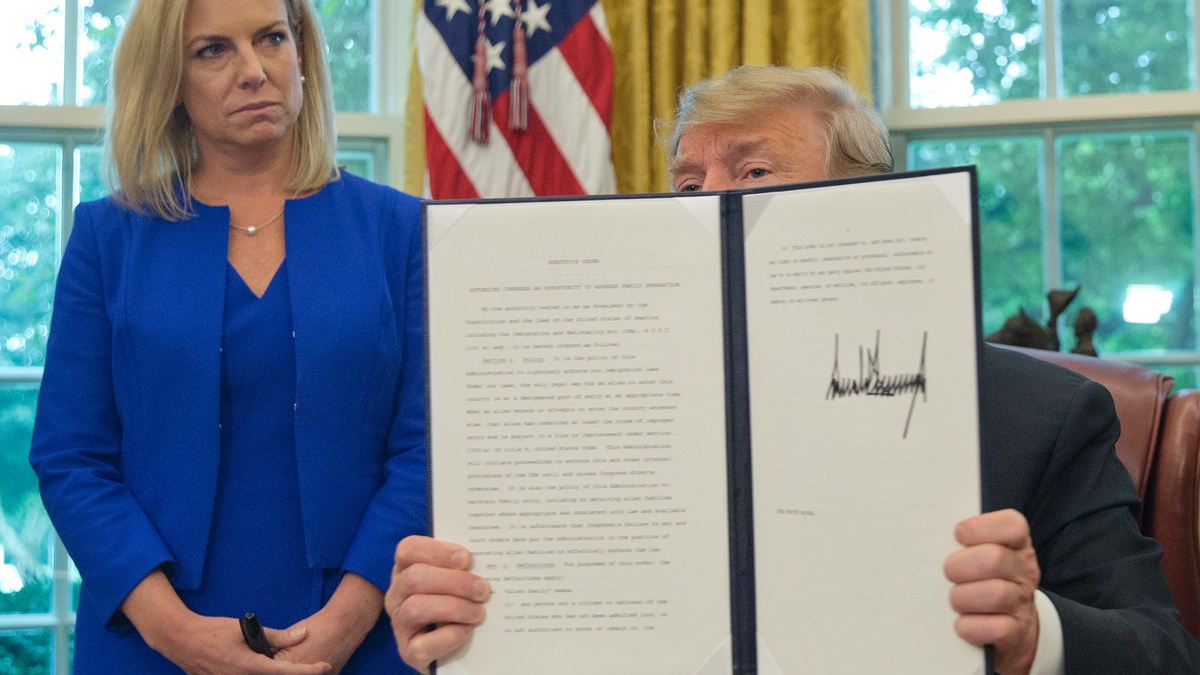 Your daily look at late-breaking news, upcoming events and the stories that will be talked about today:
1. FIRST BLOWBACK, THEN A SUDDEN REVERSAL
Trump's about-face on separating immigrant families comes after mushrooming outrage and pressure from all corners.
2. YOUNG IMMIGRANTS DETAINED IN VIRGINIA CENTER ALLEGE ABUSE
A lawsuit claims dozens of immigrant children were housed in prison-like conditions at a juvenile detention facility, beaten by guards and some left nude and shivering in concrete cells, AP learns.
3. SCHOOLS MUM ON TIES TO DOCTOR IN SEX ABUSE INQUIRY
Schools where the late physician Richard Strauss claimed ties are silent on any connections as Ohio State investigates sex abuse claim against him, AP finds.
4. SOMEWHAT FREER PRESS SEEMS TO HAVE COME TO CUBA
Cuban journalists tell the AP that the communist government recently approved a policy aimed at giving state media more ability to report news like their colleagues in other countries.
5. 'GAMING DISORDER' CLASSIFICATION SPURS DEBATE
The World Health Organization's decision labeling chronic video game use an "addiction" renews debate over whether behaviors can cause same kind of illness as drugs.
6. WHERE CHINA FEELS RIGHT AT HOME
Chinese sponsors are more visible than ever and tens of thousands of Chinese fans have descended on Moscow for the 2018 World Cup.
7. WELCOME 'TO OUR VILLAGE WEE ONE'
New Zealand Prime Minister Jacinda Ardern gives birth to a daughter and posts a greeting to her child; she's the second elected world leader to give birth while holding office.
8. FLORIDA AIRPORT REQUIRING FACIAL SCANS
Privacy advocates worry that there are no formal rules for how to handle data gleaned from the scans nor formal guidelines on what should happen if a passenger is wrongly prevented from boarding.
9. INSTAGRAM UNVEILS NEW VIDEO SERVICE
IGTV is an attempt to lure younger viewers away from YouTube when they're looking for something to watch on their smartphones.
10. DOMINOES EXPECTED TO FALL AFTER KINGS' SELECTION
Sacramento has the No. 2 pick in the NBA draft and that's where the intrigue appears to begin for the rest of the teams in the lottery.