10 robbed at gunpoint in 7 hours on New Orleans streets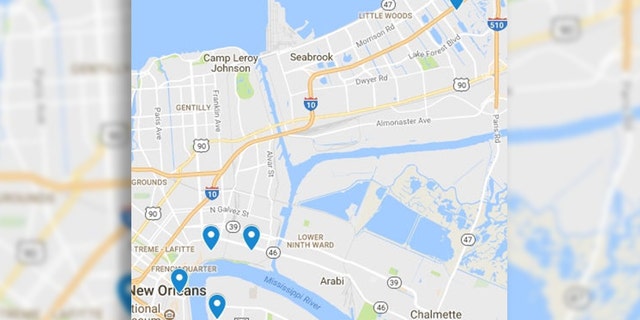 New Orleans police say street muggers pulled out guns and demanded money from 10 people in a 7-hour span, according to reports.
No one was hurt and the police weren't saying if any of the five stick-ups, which took place from 9 p.m. Thursday to 4 a.m. Friday, were related.
The total of robberies in New Orleans stood at 39 before the five robberies were reported, according to the New Orleans Times-Picayune.
Only one of the robberies resulted in an arrest, the paper reported.
James Travis III, 38, was charged with pointing a handgun at three men near Interstate 10 and stealing a backpack from one of them, according to the paper.
Travis was seen running into a hotel where he was arrested by cops and charged with two counts of aggravated assault with a firearm and one count of armed robbery with a firearm, the paper reported.
It was Travis' first arrest, the paper reported.
At 3:30 p.m. Friday a 17-year-old was robbed by a man in a vacant house, the Times-Picayune reported. The victim reported that the robber pointed the gun at him and vowed to "blow his head off."
The paper reported that police later arrested Christopher Lloyd, 17, in connection with the incident.