10 people shot at party at National Guard Armory in Tennessee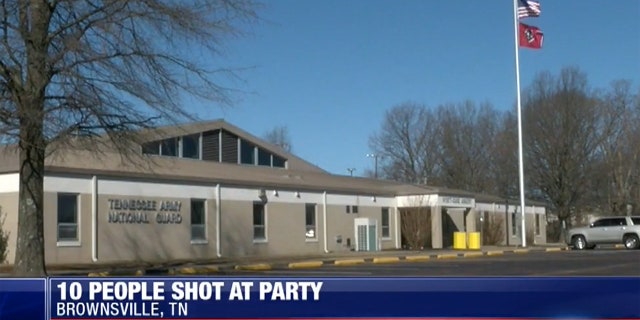 Ten people were shot at a party overnight in Haywood County, according to the TBI.
The Tennessee Bureau of Investigation has taken over the case. They tell us the National Guard Armory in Brownsville was rented out for a party Friday night.
Around 11:45 p.m., a fight broke out.
The TBI said that after that fight, shots were fired. Ten people were hit.
The victims were taken to Jackson General Hospital. Two are expected to be transported to Regional One Medical Center in Memphis with non-life threatening injuries.
One victim is still being treated at Jackson General.
Seven others were treated and either released or are in the process of being released.