$10 Million in Cell Phone Equipment Stolen From Orlando Business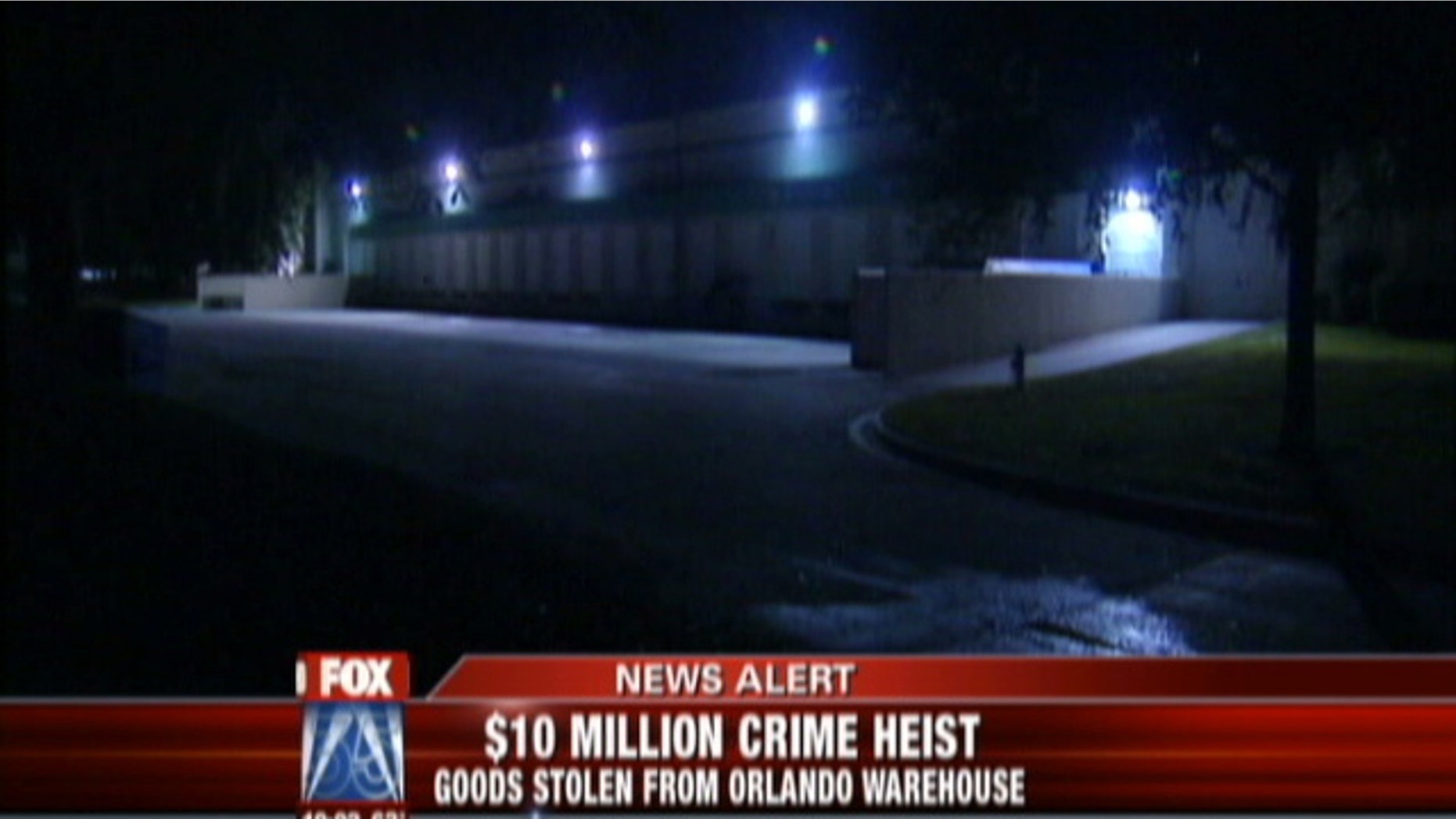 Police are hunting for thieves who stole more than $10 million in phone-related merchandise from an Orlando business in an elaborate weekend heist, MyFoxOrlando.com reports.
Authorities say the burglars climbed through the roof of an empty warehouse, then broke through walls to enter Quality One Wireless Inc. sometime after it closed for the weekend on Friday.
The suspects disabled several security cameras, but were reportedly filmed by others.
They reportedly used the company's own forklifts to load the merchandise onto three stolen trailers on the loading dock, investigators said. They also wiped the area clean of fingerprints and took off with an undisclosed amount of cash.
According to a police report, the thieves were inside the building long enough to eat meals and drink.
The Sun Sentinel reports that police were called to the business at 6:15 a.m. on Monday. Assistant manager Eric Bunn, who found the store ransacked, reportedly told police that he had locked the business Friday night.
According to the police report, Bunn was alerted by ADT Security at midnight on Friday that there was "a phone line error inside of the business." But no one was sent to inspect the warehouse and authorities were not contacted, according to the newspaper.
Eight skylights were removed, the newspaper reports, and the damage to the building was estimated at more than $50,000.
Click here to read more on the $10 million heist from MyFoxOrlando.com
Click here to read more on the $10 million heist from the Sun Sentinel