10 illegal immigrants are found hiding in squalid Arizona home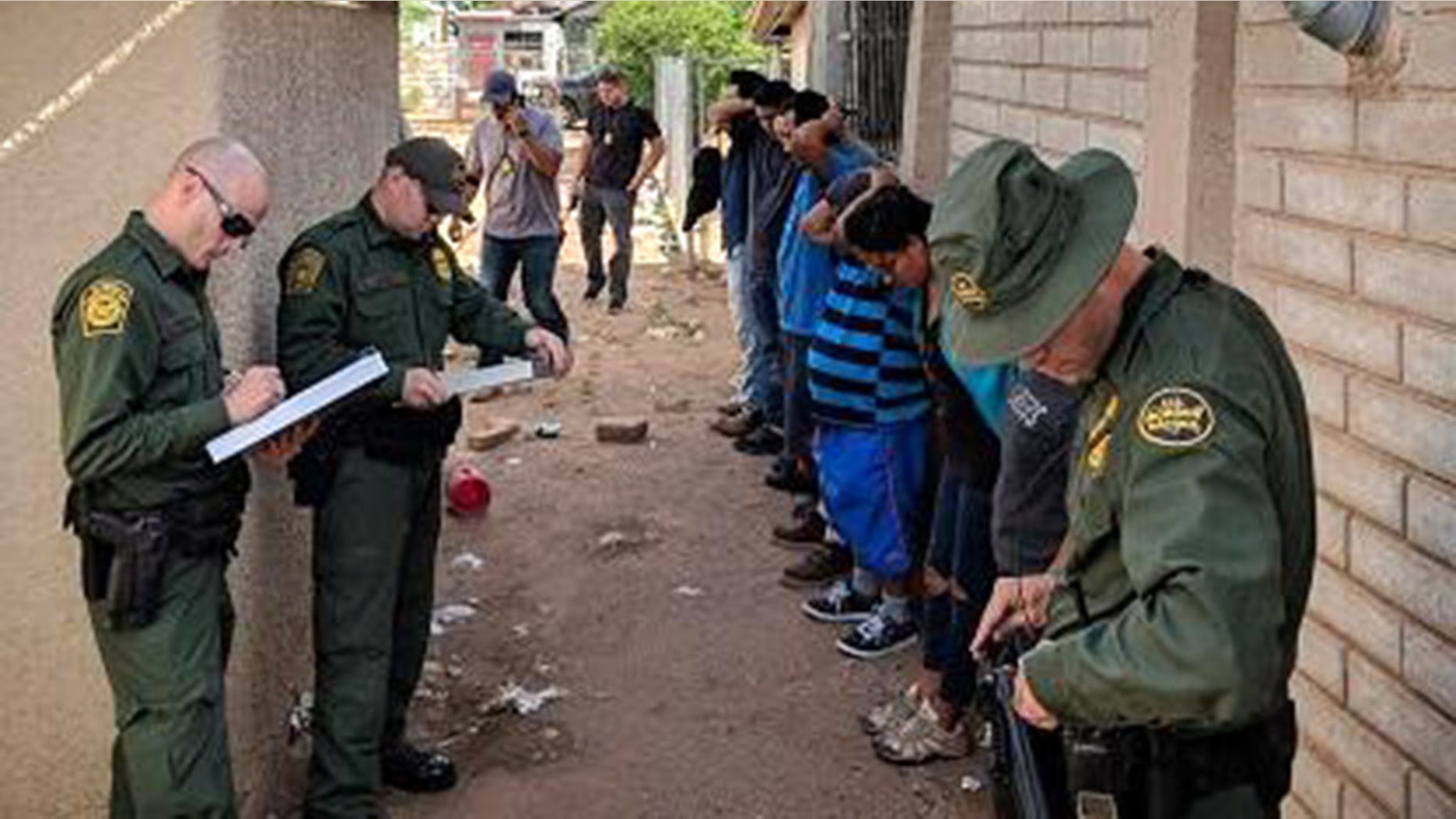 Ten illegal immigrants have been found in an Arizona home littered with trash, decaying food and human feces.
Border Patrol agents in Douglas, a town right on the boundary with Mexico, swooped on the home Wednesday after observing several vehicles dropping off people throughout the day on Tuesday.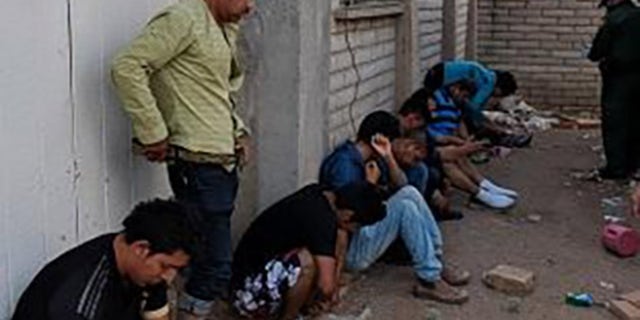 Inside they discovered 10 Mexican nationals – nine males and one female aged 18-41 – living in "horrendous living conditions". As well as the filth in the home, the temperature was 98 F.
The group was subsequently taken to the Douglas station where they were processed for immigration violations.
The discovery came just a day after dozens of illegal immigrants were discovered in a tractor-trailor near San Antonio International airport.
Immigration and Customs Enforcement (ICE) agents found 54 people, including some children, from Mexico, Guatemala, El Salvador and Brazil, in the truck. Five people were taken to a local hospital to be treated.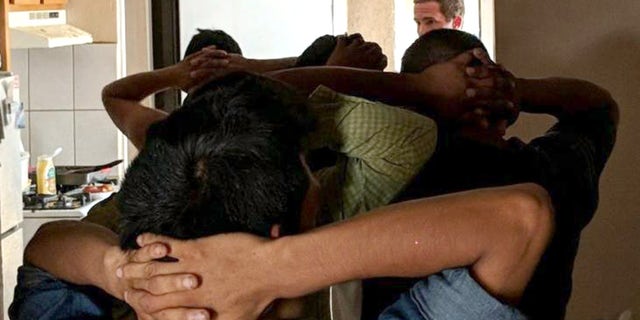 IMMIGRATION WHIPLASH? TRUMP SAYS HE WON'T SIGN RYAN'S MODERATE BILL, THEN WH APPARENTLY TRIES WALKING IT BACK
Meanwhile, earlier this month, six illegal immigrants from Mexico were found inside tightly packed cabinets that were being transported over the border in Laredo, Texas.
The discoveries come amid a fierce debate over the Trump administration's "zero tolerance" border security policy.
The Department of Homeland Security announced on Friday that 1,995 children were separated from 1,940 adults being held by border control between April 19 and May 31.
Although there is no law that requires parents be separated from their children at the border, if parents are jailed, then the children are split from them because they have not committed a crime.
President Trump appeared to signal on Friday that he would not back Republican immigration bills that aim to fix the separation issue.
The bills include a hard-line one drafted by House Judiciary chairman Bob Goodlatte and a compromise one that would limit legal immigration but aim to fix the family separation issue.
"I'm looking at both of them," the president told Fox & Friends on Friday. "I certainly wouldn't sign the more moderate one."
Hours later, however, the White House issued a statement saying the president had misspoken.
"The president fully supports both the Goodlatte bill and the house leadership bill," according to White House Deputy Press Secretary Raj Shah.