1 dead in shooting near Portland hospital, police say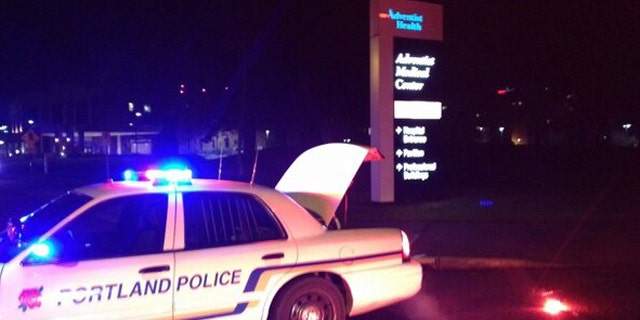 NEWYou can now listen to Fox News articles!
One person is dead after a shooting on the grounds of a southeast Portland hospital but none of the hospital's patients or staff were injured, Fox12 reports.
Police said the shooting occurred near Portland Adventist Medical Center, but did not release more details. The medical center tells Fox 12 there were no injuries to staff or patients.
It was unclear who fired the gun shots but the gunman is apparently dead, according to Fox 12.
The station says police responded to reports of a man with a gun about 9:30 p.m. Sunday.
The center was put on lockdown when the alleged gunman was reported and access remained limited into the night as police investigated the shooting. The emergency room remained open.
The Associated Press contributed to this report.