1 Coast Guard member dead, 3 missing after helicopter crashes in Alabama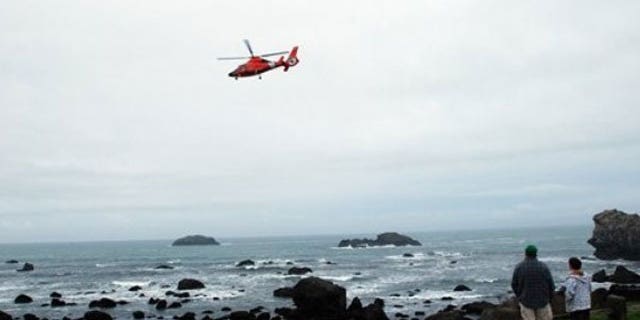 NEWYou can now listen to Fox News articles!
MOBILE, Ala. – One Coast Guard member is dead and three others are missing after their helicopter crashed during a training mission Tuesday night in Mobile Bay, Ala.
The Coast Guard MH-65C chopper went down about three miles from shore in the bay, a 413-square-mile inlet jutting into Alabama from the Gulf of Mexico.
Rescue crews found one of the crew members unresponsive and he was later pronounced dead, the Coast Guard said in a press release.
"Our thoughts and prayers are with the families of the crew members during this difficult time," said Capt. Don Rose, commanding officer of Coast Guard Sector Mobile. "We are working through the night to continue to conduct a robust search for the three crew members who are still missing and we appreciate the assistance of all of the agencies and personnel who are volunteering their time and resources to assist with the search and rescue efforts."
A massive air and sea search was underway late Tuesday night for the three remaining missing crew members, involving two more MH-65 helicopters from New Orleans, a response boat from the Coast Guard an HU-144 twin-engine fixed-wing search aircraft, an Alabama Marine Resources boat and a crew from the Mobile County Sheriff's Flotilla, The Press-Register reported.
Dense fog in the area, however, was expected to hamper search conditions until Wednesday morning, the National Weather Service reported.
The aircraft was operating out of the USCG Aviation Training Center at Mobile Regional Airport.
The cause of the crash is under investigation.
Newscore contributed to this report.