World's longest cruise will keep you at sea for almost a year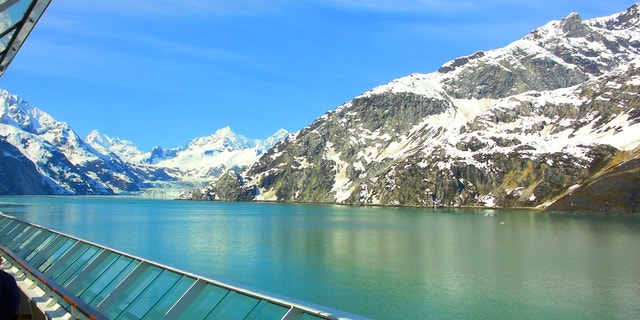 Seven continents. Seven cruise ships. 357 days.
If you find yourself stuck in the uncomfortable predicament of having a bunch of extra cash, and a year's worth of vacation days to burn, don't worry—we've got a solution: Luxury cruise line Mundy Cruising just announced a new, 357-day itinerary that will hit all seven continents. Oh, and did we mention it sets sail in three months?
Starting in Miami on Jan. 10, 2017, lucky passengers will begin the longest cruise ship journey in the world by heading to South America on board the award-winning Crystal Serenity. (The next longest cruise journey, in case you're wondering, is a 180-day trip from Oceania.)
During this first leg you get to climb Machu Picchu, visit the Nazca Lines, head up to Christ the Redeemer, and cruise along the Amazon River.
The remaining 263 days are broken up by continents with short breaks (ranging from 13 to 39 days) in between time to go home and re-pack.
"It has the appeal of a world cruise but can be done in manageable chunks," a spokesperson for Mundy Cruising told the Telegraph. "It's ideal for those who want the opportunity to return home and prepare for the next trip."
More from Condé Nast Traveler:
The 30 Most Terrifying Places on Earth
The Friendliest and Unfriendliest Cities on Earth
The Best Small Towns in America
The Most Beautiful Travel Destinations of All Time
The next leg begins May 4 out of Athens on Oceania Cruises' Nautica, hitting everywhere from Turkey and Spain to the United Kingdom and Sweden. Passengers will get the chance to explore the Amalfi Coast, St. Petersburg, and the Vatican. After another short break it's on to North America aboard the luxury Seven Seas Mariner, where you will set sail out of Vancouver to explore Alaska, San Francisco, and Costa Rica before sailing through the Panama Canal and cruising up North America's east coast to New England and Québec.
Overwhelmed yet? You're only about halfway done with your bucket-list voyage.
RELATED: The Best Time to Book a Cruise

The remaining seven months have you spotting carnivorous lizards on Kimodo Island, dipping your toes in the sand at the bucolic beaches in the Seychelles, and hanging with colonies of penguins in Antarctica. Hong Kong, Shanghai, Hiroshima, Cambodia's Angkor Wat, the beaches of Thailand and the Philippines are also included, before you finally call it quits on May 15, 2018.
The cost? A whopping $155,000 per person, including business-class flights and all overseas transfers. Not bad, considering you'll be ticking off nearly every bucket-list destination ever.