Women's March activist Tamika Mallory says American Airlines pilot removed her from flight: It was 'white male aggression'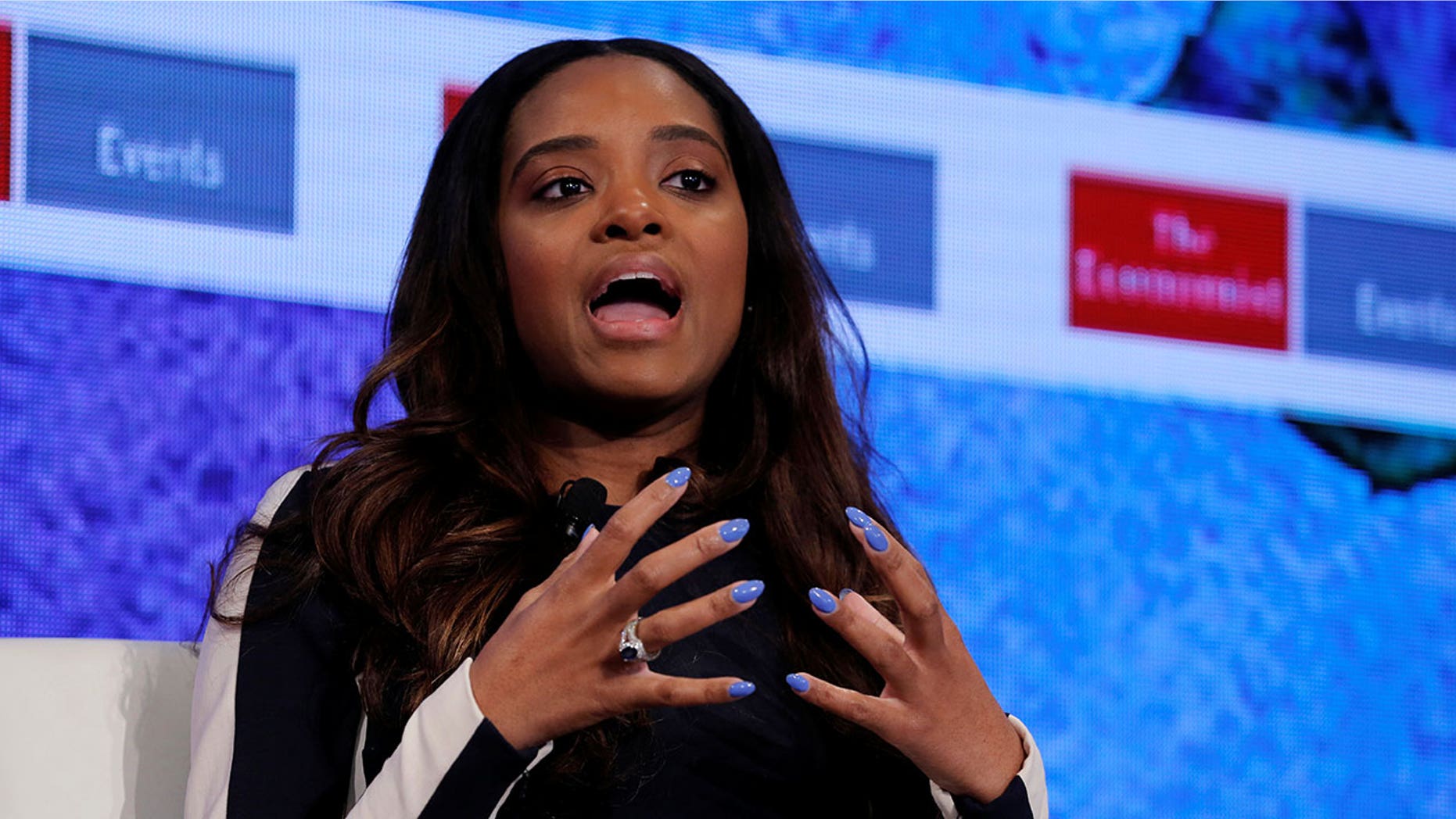 Tamika Mallory, a New York-based activist who co-chaired the Women's March on Washington in January, is accusing an American Airlines pilot of discriminating against her, and ultimately removing her from a flight on Sunday.
"It definitely was white male aggression. I was singled out, I was disrespected, and he was trying to intimidate me," Mallory tells the Daily News. "I was discriminated against."
According to Mallory, she had arrived at a Miami International Airport for a flight to New York, and used a kiosk to change her seat, from a middle seat to an aisle seat. Once at the gate, however, she was re-seated in her original middle seat.
AMERICAN AIRLINES PASSENGER DETAILS 'HORRIFYING' FLIGHT NEXT TO MASTURBATING SEAT-MATE
Upon asking why, Mallory says she was given a "nasty" and "disrespectful" response. A pilot, who was presumably passing by, then involved himself in the conversation, and told Mallory to that she was being disrespectful by questioning the gate agent.
"Then he said to me, 'Can you get on this flight? Are you going to be a problem on this flight?' I said 'No, I'm not. Actually, I'm fine. But I will write my complaint down," Mallory told the Daily News. The pilot then responded by telling Mallory she was itching for a "one-way ticket" off her flight.
Mallory claims she later boarded the plane and took her assigned middle seat. Soon, though, she was summoned to the front of the plane, where the pilot pointed her out and demanded she get off.
"Then I asked why I was being removed. I asked why was this happening to me. I told him I felt completely disrespected," explained Mallory, adding that she had begun to "weep."
Mallory and her traveling companion later left the plane after police arrived on the scene.
AMERICAN AIRLINES FLIGHT CANCELED AFTER SCORPION FOUND ON BOARD
American Airlines has since released a statement regarding the incident, explaining that there had been an "error" with Mallory's seating assignment.
"Due to an error with a seat change request, Ms. Mallory was informed her requested seat was not available and she was given her original, pre-reserved seat," said American spokesman Josh Freed in a statement obtained by Dallas News. "Our team members apologized for the error and attempted to de-escalate the situation."
"Ms. Mallory was rebooked on the next flight to New York's LaGuardia airport," the statement continued.
However, judging by Mallory's tweets, she's not ready to let American off the hook.
"Doesn't matter how much we do and how hard we fight, white men are allowed to treat black women like s---," she wrote on Oct. 15. "Other ppl stand by and watch it happen because it doesn't affect them. If I have to fight alone, .@AmericanAir will NEVER GET AWAY W/ THIS," she added.
FOLLOW US ON FACEBOOK FOR MORE FOX LIFESTYLE NEWS
In recent months, Mallory has also helped organize a demonstration against the NRA, spoken out against the NFL in regards to Colin Kaepernick, and suggested Bernie Sanders be the headliner at the National Women's Convention in Detroit.