Woman uses flight crew, captain to help tell husband she's pregnant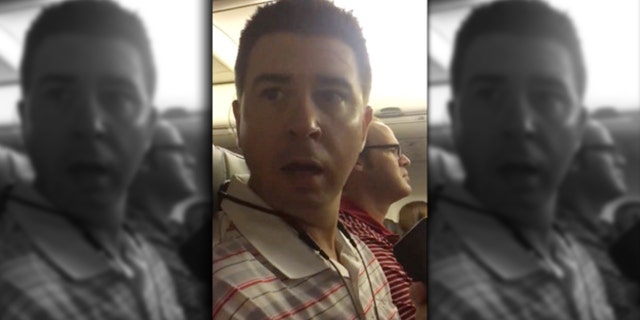 A Tampa woman was traveling to Chicago from Florida with her husband when she discovered she was pregnant. Instead of telling him right then, she enlisted the help of the flight crew to help her surprise him.
Audrey Rose was boarding her flight at the Tampa International Airport with her husband, David. Once she boarded, Audrey slipped the flight attendant a note asking them to help surprise her husband with her pregnancy news.
JENNIFER LAWRENCE SHUT DOWN BY DELTA CREW AFTER GRABBING LOUDSPEAKER
"I have a big favor to ask. I just found out that I'm pregnant and I really want to surprise my husband. I was hoping you could announce it before takeoff. His name is David Rose and he is sitting in 28E. If you can give me a quick cue that you are about to announce it, I will get my video camera ready," ABC 13 reported.
Audrey said the flight attendant flashed her a thumbs-up once they were seated and right after that, the pilot came over the intercom to break the news.
"David and Audrey Rose have apparently smuggled an extra passenger on today," the pilot says in the video.
Audrey made sure to have her camera going, recording her husband's very confused reaction.
"What?" David asks.
FOLLOW US ON FACEBOOK FOR MORE FOX LIFESTYLE NEWS
The pilot goes on to reveal that "Audrey has recently discovered that she is with child." However, David's shock keeps him asking "what?" throughout the video.
Passengers on the plane started applauding for the couple, and one even tried to comfort the expectant father by telling him, "It'll be ok."
The pair already have one daughter together, and are expecting this newest bundle in May, FOX 10 reports.