Woman kept off WOW flight for not having middle name on boarding pass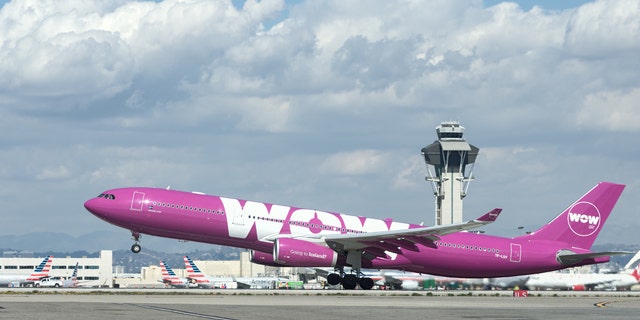 A Canadian woman was allegedly denied boarding on a WOW Air flight because her boarding pass did not have her middle name printed and therefore did not match her passport.
Ashley Collins of Mississauga, Ontario said she arrived at Pearson International Airport Sunday with her friend to fly to Iceland, City News reported. However, when Collins went to the airline counter, she claims she was told she would not be able to fly.
"Once we got to the front, the lady said to her supervisor, 'It's another one.'" Collins said to City News. "She handed me my passport and said I was missing the middle name on the ticket so I was denied boarding the flight."
WOMAN CLAIMS SHE WAS KICKED OFF FLIGHT FOR MENSTRUAL CRAMPS
Collins said she was given a customer service number to call, but a WOW airlines agent told her they could not change her name on the ticket less than four hours prior to the flight.
"We were really looking forward to this trip," she told City News. "We had no options at that point."
Collins ended up having to pay for a new flight to Iceland for the next day, which she told City News cost more than the round-trip tickets she had initially purchased. She was also charged $23 to change her name on her return ticket.
Collins was far from the only one affected by the middle name rule. She said an airport employee told her the same thing happened to 11 WOW customers the day before.
"I just advise everyone to make sure you put your middle name (on your ticket) whether the airlines require it or not because you don't want to run into a situation like I did," she said to City News.
FOLLOW US ON FACEBOOK FOR MORE FOX LIFESTYLE NEWS
Not all airlines require middle names – it's most common for international flights. However, Gabor Forgacs from Ryerson University's Ted Rogers School of Hospitality and Tourism management explained to City News that airlines are strict about names because improper identification can be extremely costly.
"Airlines learnt to be very careful because they can be in a lot of trouble for not complying with the regulations that require the names of the passenger to match the names of the travel documentation," Forgacs said.