ViaAir passengers claim airline stranded them 450 miles from destination, denied compensation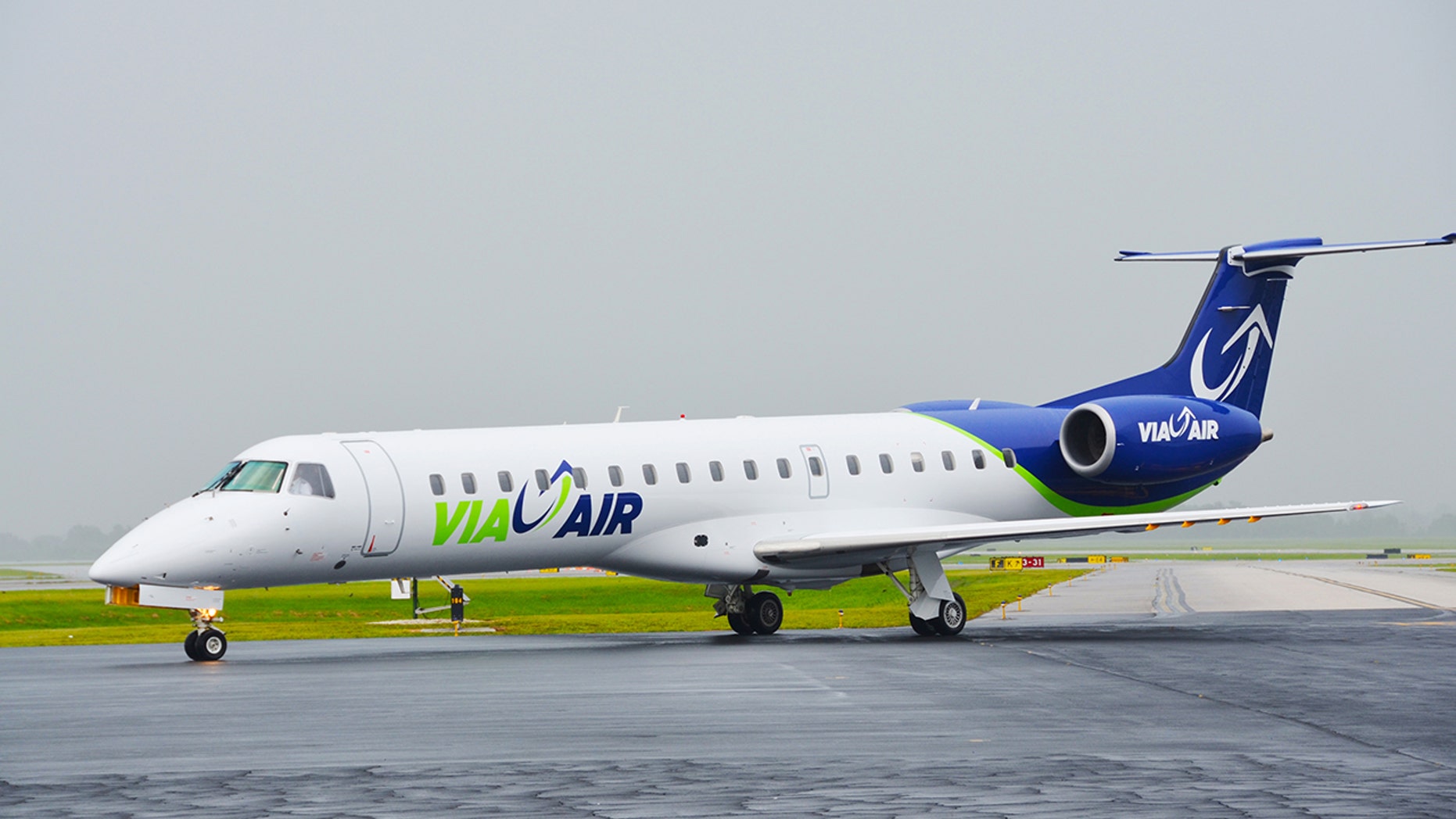 A plane full of passengers is claiming ViaAir stranded them in a city 450 miles away from their destination and then denied them compensation.
According to Nick Lenius, one of the dozens of passengers, he and his wife bought round trip nonstop tickets on the airline to fly from Oklahoma City, Okla. to Austin, Texas, KFOR reported.
"We thought with it being listed on Expedia it's got to be at least somewhat reliable, right?" Lenius said of the small domestic liner to KFOR.
After a four-hour weather-related delay, the flight boarded and began taxiing on the runway. However, before takeoff, the pilot came over the intercom and told passengers they were making a stop in Tulsa, Okla.
"Everybody on the plane you could hear them almost gasp," Lenius said to KFOR.
DRUNKEN CO-PILOT LEAVES 106 PASSENGERS STRANDED IN GERMANY
According to reports, the plane made the stopover in Tulsa because there were passengers already onboard the plane when it had been diverted to the Will Rogers Airport in OKC. The airline crew decided to drop those passengers off first before continuing to Austin.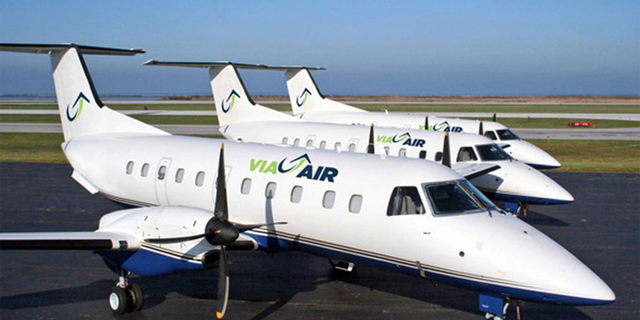 "This is not right for you guys to not tell us that we have to go to Tulsa first," Melissa Woody, who was heading to Austin, said. "You should have told us this before we ever boarded that flight."
Lenius told KFOR a flight attendant assured the passengers it would be a quick 45-minute turnaround to Tulsa and then to Austin. Though once the plane touched down in Tulsa, everyone was ordered to deplane because of a mechanical issue.
Five-hours after the plane landed in Tulsa, the airline canceled the trip and – according to passengers – the airline crew on board told them to figure out another way to get to Austin.
"They stranded us," Lenius said.
PASSENGERS CLAIM SPIRIT AIRLINES LEFT THEM STRANDED AT LAX ON 'TRIP FROM HELL'
Even though the passengers never took the nonstop flight to Austin they had purchased tickets for, Lenius said ViaAir would not reimburse their tickets.
"ViaAir denied it because the ticket was used," Lenius was told. "I'm like, 'What does that mean?'"
Woody told KFOR she received the same response.
"I called and said, 'I want my money back,' and they said, 'No, that's considered a flight taken.' I said, 'But I ended up Tulsa."
ViaAir has an F rating on The Better Business Bureau site and a history of complaints from passengers claiming they never received compensation promised from the airliner for canceled trips.
"If this is the way they're going to run their business, then they should not be in business."
ViaAir did not return a request for comment from Fox News, but VP of Flight Operations, Dominic Acevedo, sat down for an on-camera interview with the news crew from KXAN and claimed he did not know about the reimbursement issues.
"I believe in customer service. I was not aware of the details of these travelers, but we will resolve this in a more systemic issue in terms of improving the training in the department, look at the oversight as well in that department to see what the breakdown was, but I'm committed to fixing it."
FOLLOW US ON FACEBOOK FOR MORE FOX LIFESTYLE NEWS
"We are a rapidly growing company and we're working hard to meet the needs of our guests," Acevedo added. "But, moving forward, we'll definitely take into consideration all of these complaints and everything that has happened to our guests and try to get the airline better organized moving forward."
Lenius and Woody finally made it to Austin, but Woody vowed to never use the airliner again.
"If this is the way they're going to run their business, then they should not be in business," she said to KFOR.
"So a flight that should have taken 2 hours non-stop was 24 hours, a hotel room, and 4 airports later, we were [finally] in Austin," Lenius said.