United sued by Iowa businessmen over death of Simon the giant rabbit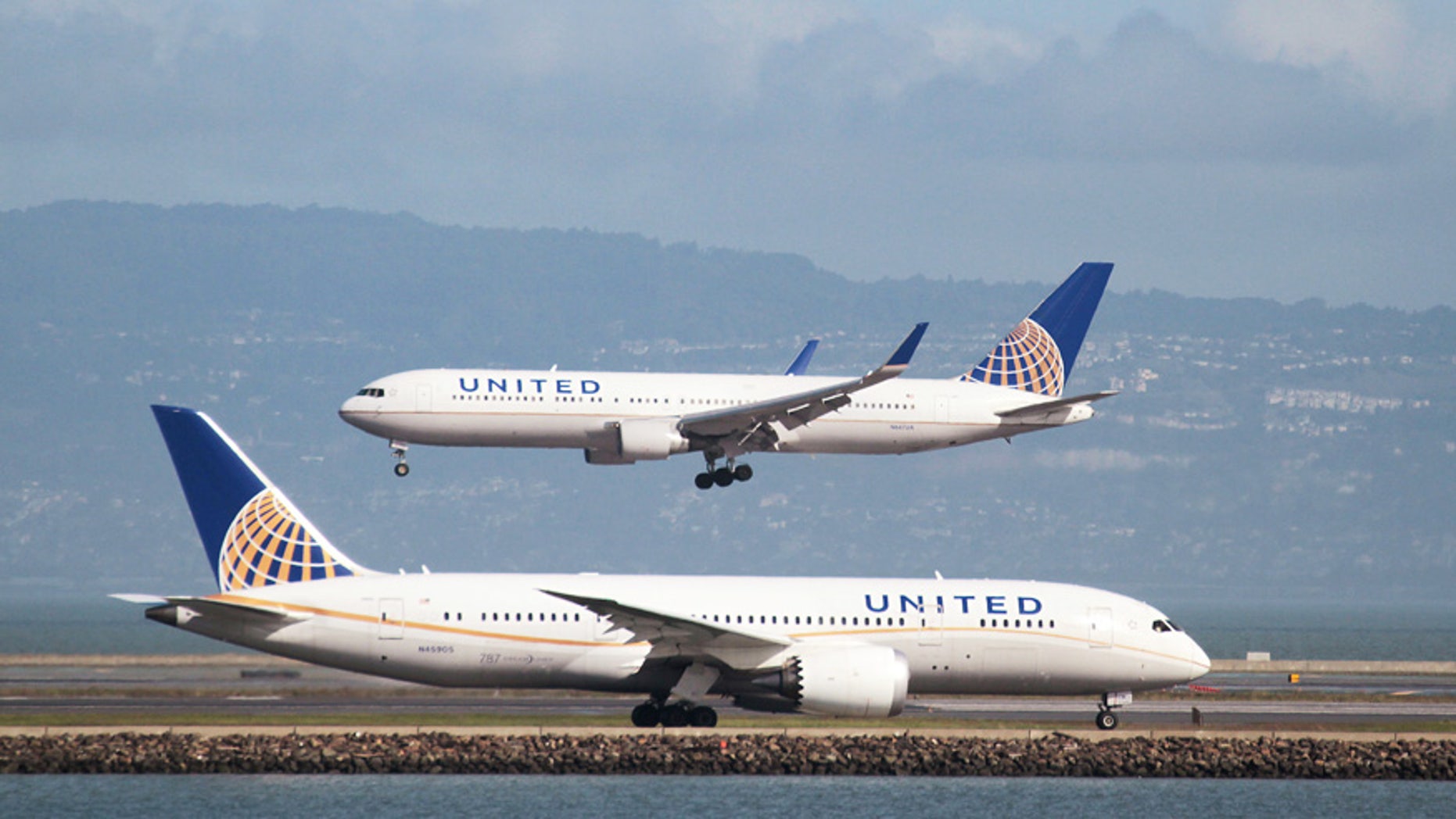 In April, an especially large Continental Giant rabbit died aboard a United Airlines flight from London to Chicago — and now a group of Iowa businessmen plan to make United pay.
Mark Oman, Steve Bruere and Duke Reichardt have filed a lawsuit against United Airlines over the death of Simon the giant rabbit, whose dead body was found in a kennel after arriving at O'Hare International Airport, and just before he was scheduled to be transported to a connecting flight to Kansas City.
According to Cook, his clients purchased Simon from a breeder in London with the intention of displaying him at the Iowa State Fair, and giving all revenue generated from related merchandise to the event.
UNITED AIRLINES GIVES 2-YEAR-OLD'S SEAT AWAY TO STANDBY PASSENGER
The men are now seeking unspecified damages for the costs they incurred in purchasing the rabbit, as well as punitive damages, as they believe United was negligent in its handling and immediate cremation of Simon.
Cook added that the men plan to give any money earned from the lawsuit to a state fair foundation that oversees the Des Moines fairgrounds.
"They're frustrated with how United has handled this from the start," said Cook. "None of them stand to benefit financially from the resolution."
At the time of Simon's death, United offered no explanation for the incident, but did say they were "saddened" to hear of his passing, per a statement obtained by USA Today.
SIMON THE GIANT RABBIT, DESTINED TO BE THE BIGGEST, DIES ON UNITED AIRLINES FLIGHT
"The safety and wellbeing of all the animals that travel with us is of the utmost importance to United Airlines and our PetSafe team. We have been in contact with our customer and have offered assistance. We are reviewing this matter," the airline added.
The businessmen's lawsuit, however, theorizes that Simon may have been exposed to low temperatures in the cargo compartment, or that dry ice might have been left in the same compartment as the animal.
"United has taken no action to rectify this," said Guy Cook, the attorney representing the businessmen, in a statement he issued when the men first announced their intentions to seek restitution in May. "This case is about more than one rabbit."
In his May statement, Cook may have been referring to United's poor record for transporting animals, which the Department of Transportation ranked as the worst for pet injuries and deaths. In 2016 alone, nine animals died on United flights and 14 others were injured, putting United's record at 2.11 animal deaths/injuries per every 10,000 animals flown, according to a MarketWatch analysis.
FOLLOW US ON FACEBOOK FOR MORE FOX LIFESTYLE NEWS
When Cook threatened legal action, a United told him the airline had already reached "a satisfactory resolution" with the rabbit's breeder, Annette Edwards, in Worcestershire in the United Kingdom. Cook, however, contends that the rabbit was already the property of his clients, who purchased him from the breeder and paid for his travel.
The lawsuit also states that a veterinarian examined Simon and found him to be in "good physical condition and fit to travel" before leaving for the United States.
A representative for United Airlines confirmed to Fox News that the airline has recieved the complaint, and it is currently under review.
The Associated Press contributed to this report.