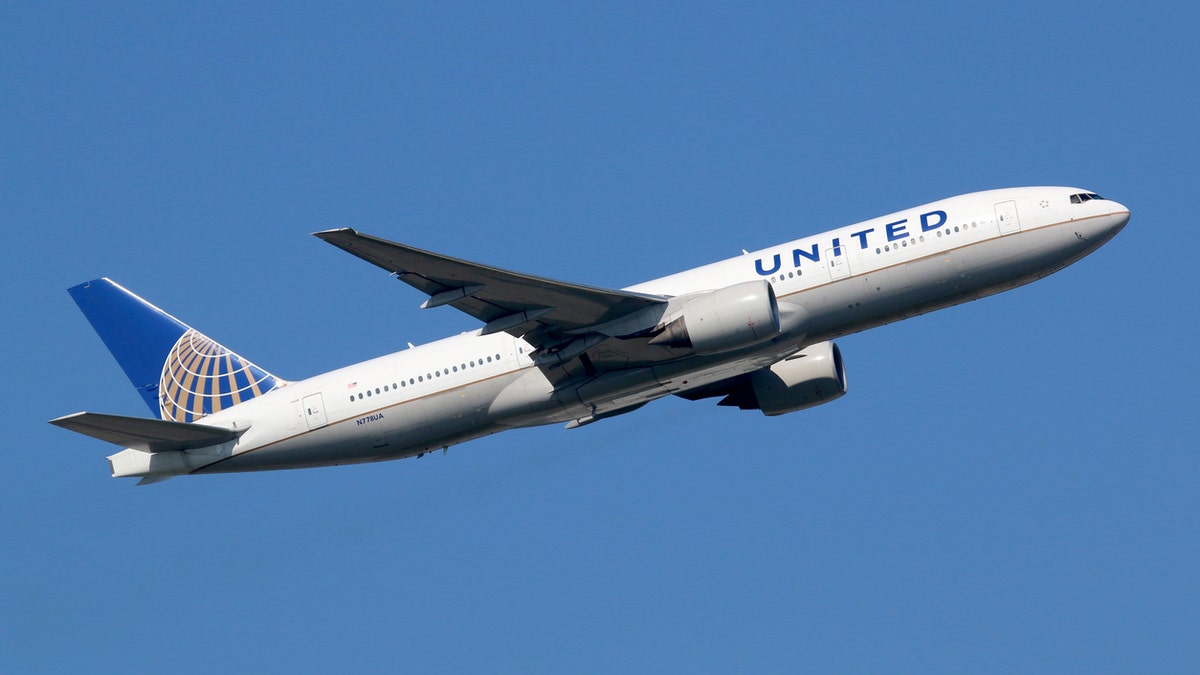 A United Airlines flight attendant is suing the airline for allegedly violating federal disability laws after her boss told her she could not wear clogs.
The Houston Chronicle reports that Edie Hall, 60, filed the lawsuit earlier this month at a federal court in Houston. According to the report, Hall began wearing the clogs — Dansko XP Pro Brand — in 2004, after a doctor prescribed the shoes to help with her foot pain and provide necessary support. However, the lawsuit states that four years ago, Hall's boss told her to stop wearing the clogs because they were not in compliance with company dress code.
FLIGHT ATTENDANTS REVEAL BEST PLACE TO SIT FOR VIP SERVICE
Hall wore the Dansko clogs without special permission until 2013. United by then had implemented a uniform policy that allowed the wearing of clogs during flights, but while walking in airports, plain black shoes were required, according to the lawsuit.
No deviation was allowed without proof of a medical condition. Thus, Hall was told to begin the company's disability accommodation process. Court documents note that Hall's doctor completed forms explaining the situation of Hall's permanent disability and her need for the Dansko clogs.
The lawsuit says that United would not allow the Dansko clogs because they were not in compliance with the dress code. Hall was ordered to find a pair of compliant shoes, or else she would be removed from duty until she could do so.
FLIGHT REPORTEDLY DIVERTED AFTER WOMAN UNLOCKS HUSBAND'S PHONE AND UNCOVERS AFFAIR
United spokesman Charles Hobart argued that there is no legal basis for Hall's suit, given that Hall has been able to wear her choice of shoe since 2013 and may continue wearing them as long as she needs, according to the Chron.com article.
However, United did require Hall to obtain notes from her doctor every year to allow her to continue wearing the clogs. The EEOC has ruled that this violates the Americans with Disabilities Act, which states that employees with permanent conditions need not make annual requests.
In 2013, Hall allegedly filed a disability complaint with the EEOC. She then received a temporary accommodation from United Airlines, who later revoked it. Court documents state that the accommodation was revoked two more times by United, where she has worked for 32 years.
FOLLOW US ON FACEBOOK FOR MORE FOX LIFESTYLE NEWS
"Hall, who paid for the clogs and the cost of the annual medical exams to obtain necessary documentation, is seeking unspecified damages," noted Chron.com.
Her lawyer, Robert R. Debes, Jr., said in the article that Hall received a letter to her home from United Airlines explaining that she no longer needed annual doctor recertification or to annually submit her request to wear clogs.
However, the letter was not signed and it has the potential to again be revoked.
Hall continues to wear her Dansko clogs.