Travel Trends and Tips for 2012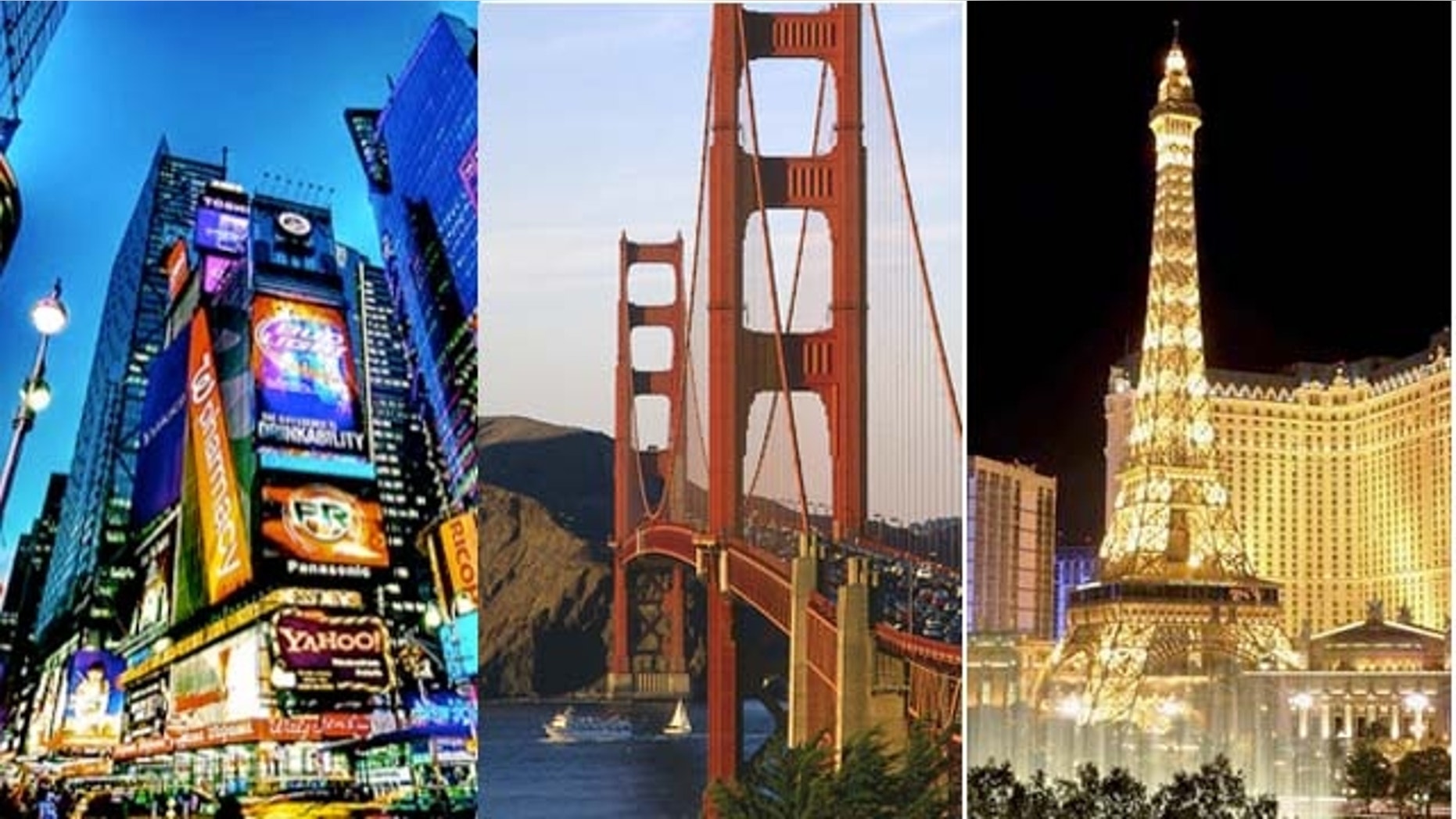 If you're thinking about a beach vacation or checking out some cultural sites – you're not alone. A recent Trip Advisor survey of more than 2,700 U.S. travelers revealed those are the "top trip picks" for the coming new year.
We spoke to travel expert, Josey Miller, for some more insight into what we can expect to see in 2012.
Spending is going up:
"What I thought was most interesting is that despite the economy 80 percent of the U.S. travelers who participated in the survey say that they will spend the same, if not more, on leisure travel in 2012 than they did in 2011," Miller, a travel expert for Trip Advisor, told FoxNews.com. "That's pretty significant."
To be a little more specific, the survey found 79 percent of people plan to spend a minimum of $3,000 on vacations, while 57 percent said they will pay at least $5,000, and more than 20 percent said they'll spend $10,000 or more.
"Each one of those is a huge, huge number, but, I just think people love travel and they will incorporate it into their lives no matter what it takes," Miller said.
Top three U.S. destinations:
Although 68 percent of respondents said they plan to travel outside of the U.S. in 2012, with destinations like Paris, Rome and London topping the list – there are plenty of people staying stateside.
Here are the top three "hotspots."
New York City: "The Top of the Rock shot to the top for activities, according to Trip Advisor travelers, and what they love most about it is that you can see the Empire State Building from there," Miller said.
Click here for our New York City vacation guide.
They also cited Broadway shows as a highlight as well as the Casablanca Hotel in Times Square. The West Village and Lower East Side neighborhoods were also favorites among visitors to the Big Apple. Bang for your buck: For the entire month of January, the Casablanca Hotel is offering some of their lowest rates of the year. Book a room for as low as $199.00 per night. Click here for more information. Once you're on the website, click on "Hot Dates."
Las Vegas: While most travelers said they head to Vegas for the casinos and big Broadway-like shows, they also said they love indoor skydiving and the Red Rock Canyon National area, which is located just 15 miles west of Sin City, according to Miller.
Click here for our Las Vegas vacation guide.
Bank for your buck: If you're feeling adventurous, but you don't actually want to jump out of a plane, Vegas Indoor Skydiving offers a single flight for $75.00 during off peak rates. Try it again on the same day, and your second flight is just $40.00. Click here for more on indoor skydiving.
San Francisco: "This could possibly be the most beautiful city in the United States, and Trip Advisor travelers say they love the tour of Alcatraz, and I agree, it's fascinating," Miller said. "They also love the iconic Golden Gate Bridge and hopping on and off of the cable cars, and they even rave about the Cable Car Museum, which is free admission."
Click here for our San Francisco vacation guide.
Bang for your buck: Alcatraz Cruises offers a "family ticket" for $79.00 that covers two adults and two children. If you want to avoid the crowds, shoot for the early bird departure, but make sure you book your tickets well in advance because they sell out quickly.
Vacation rentals more popular:
At times, hotels can feel a little cramped, especially if you're traveling with your family or a big group. That's why vacation rentals are becoming more and more popular.
"What that tells me is that travelers don't mind doing a little extra work in exchange for a lot more space," Miller said. "You can get a full kitchen, a pool perhaps, or a private little stretch of beach. This is a way where you can spend less and get more."
Just make sure you ask the right questions. For example, is housekeeping included? Are linens included? Is there a minimum stay? Also, if you end up loving a vacation rental, make sure you book your next stay well in advance.
To give you a little insight, my husband's family gets a house on the Maine coast every August and they book it a year in advance to get the week they want. So keep that in mind.
Hotel trends move toward more intimate:  
While a huge number of people are still planning to shack up in hotels (83 percent) – the tides are turning a little bit – as more travelers opt for B&B's and inns.
"Travelers want the little extras like having breakfast included – especially in this economy – it makes them feel like they're getting more for their money and more of a deal," Miller said. "There's also an intimacy factor and a social element to B&B's."
All-inclusive vacations are also up slightly because this is another option where people feel that they get more for their money, and cruises are up as well. "Cruises are a great option, because you only have to unpack once and you get to see more of the world," Miller added.
Travel Tips for 2012: 
Save money flying: "A lot of U.S. travelers on Trip Advisor have told us that they are looking for airlines that offer at least one bag free, and there are still a few out there – Southwest Airlines is one and Jet Blue is another," Miller said. Click here for a list of baggage fees from Airfarewatchdog.com.
Read reviews: "You always want to read reviews for not only hotels, but vacation rentals as well. The reviews on Trip Advisor are posted to make sure you have the experience you expect," she said. Shop around: Make sure you do some comparison shopping and look at several sites, at least three, when comparing things like airfares.
"This will give you a frame of reference, but when you find a good deal that's within your budget, grab it because it could be gone before you know it," she added.
Click here for the complete list of travel trends from TripAdvisor.com.