Tourists licked, nuzzled by loose lion at safari park weeks after woman was mauled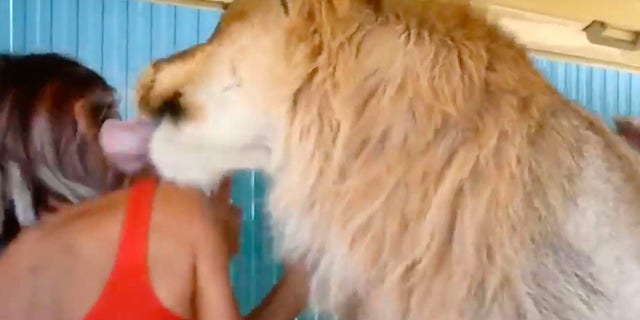 Tourists at Taigan Safari Park in Crimea got a little closer to the wildlife than they might have expected after a lion jumped into their open car and started licking and climbing over several of them — only weeks after a woman was mauled and hurt by a different lion at the same park.
TOURIST IN HAWAII FINED FOR HARASSING ENDANGERED ANIMALS
In the incredible video, the loose lion, Filya, is seen climbing into the safari car and rubbing its face on tourists and even licking some.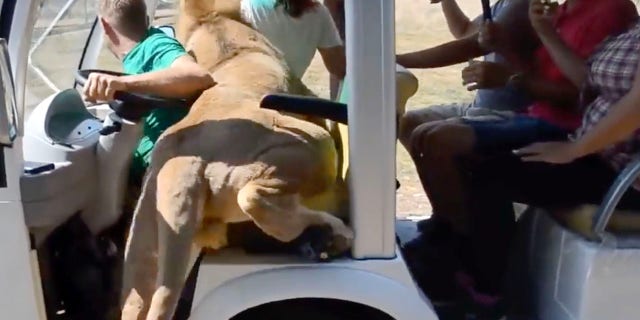 Oleg Zubkov, owner of the park and lion tamer, watched as the two-year-old animal walked over the shocked tourists — who then seemed to quickly warm up the wild predator.
NEW ZEALAND TOURIST ATTRACTION REMOVES RACIALLY 'OFFENSIVE' AND 'GROTESQUE' SIGN AFTER COMPLAINTS
The tourists took selfies and recorded video of the creature on their phones as Zubkov kept a close watch and gave funny narration of the unfolding event.
The safari park is known for offering up-close and personal views of the lions — a policy that landed the jungle park in some trouble only eight weeks ago, when a woman was attacked by a lion named Vitya.
Olga Solomina was visiting the park when, she said, "[a lion] bit through my right arm and used it to drag me – like a puppet," the Daily Mail reported.
BROKE TAIWANESE TOURIST SLEPT AT AIRPORT FOR A WEEK TO SAVE MONEY
"I thought I was to be torn apart. Oleg Zubkov was there helping me to bandage the wound," she said, the Daily Mail reported. "It was bleeding. Then he rushed me to the park's medical point."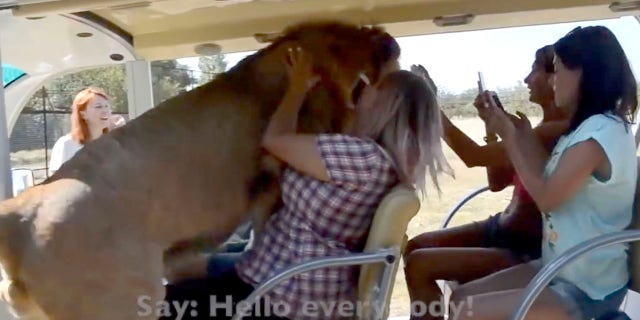 Though Solomina threatened legal action against the park, Zubkov defends his park's practices.
"It was my mistake not to realize that she had had cognac before entering — possibly because she was scared," he said, the Daily Mail reported. "She came inside and started ruffling the lions's mane. Vitya the lion came close to her and pulled her away by her arm."
FOLLOW US ON FACEBOOK FOR MORE FOX LIFESTYLE NEWS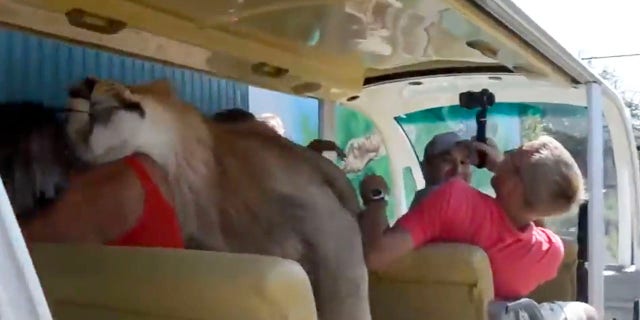 "She wasn't pulled forcefully into the park. She knew this was a dangerous site," he continued. "She was given health and safety instructions and entered voluntarily. I'm glad to say that days after the incident Olga was feeling well."