Tour this haunted lighthouse for a good cause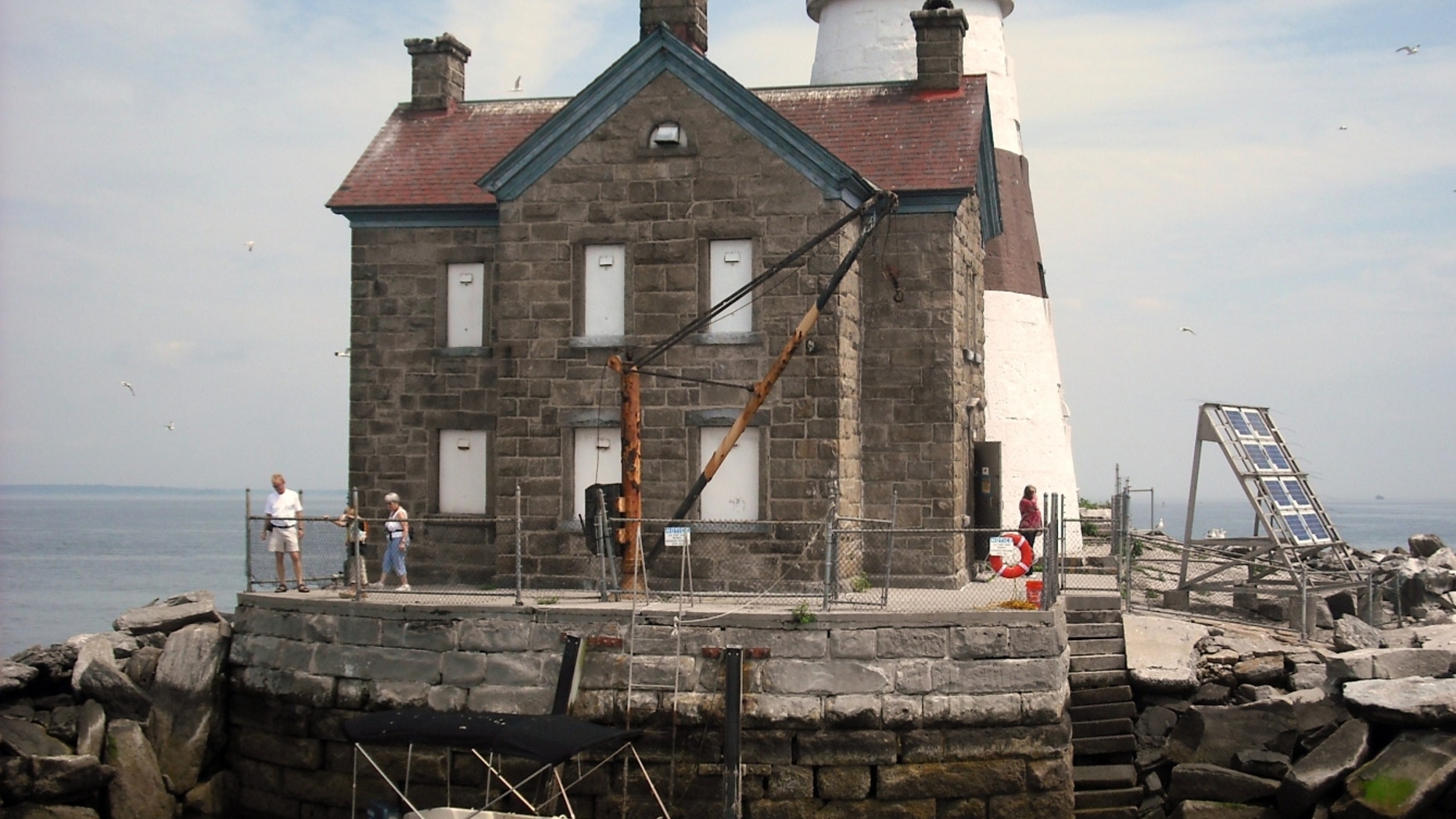 Halfway between New Rochelle and Sands Point, in the Long Island Sound, an old lighthouse stands 1,400 feet from shore, ruled by a flock of seagulls and haunted by a grisly legacy dating back to the founding of the United States.
Prior to its construction in 1849 (to the tune of $25,000), British soldiers lashed doomed Revolutionary War prisoners to the rocks below and left them there to drown in the muddy waters. Hence, the lighthouse's name: Execution Rocks.
On a recent Sunday, the lighthouse's spooky allure draws seafaring folk such as Nancy de Vries — a founding member of the Long Island Sound Sabre Association (LISSA), a group of 45 Sabre yacht owners. She, along with 15 or so other curiosity seekers, had boarded a 38-foot Crosby yacht for a tour departing from Port Washington, LI.
"It's cloaked in mystery, particularly the stories of people being chained to the rocks," says de Vries.
The lighthouse, which was designed by Alexander Parris, the architect of Boston's Quincy Market, has been the scene of more recent crimes. In 1920, American serial killer Carl Panzram dumped some of his victims — he admitted to killing 21 people in the book "Killer: A Journal of Murder" — 100 yards from Execution Rocks.
There are over 600 lighthouses in the United States, according to Linda Dianto, executive director of the National Lighthouse Museum in Staten Island. Some are no longer being operated by the US Coast Guard and "the government is anxious to unload them," she says.
Execution Rocks was one of those lighthouses. Licensed securities broker Craig Morrison obtained the deed through his nonprofit organization, Historically Significant Structures, in 2009. He restored the adjacent quarters, built in 1867, where the lighthouse keeper lived, thanks to a $600,000 grant from the New York State Office of Parks, Recreation and Historic Preservation.
It cost $70,000 to repaint and reconstruct the interior, and another $40,000 to replace the roof. To offset the basic maintenance fees, Morrison conducts three-hour tours every other weekend with his partner, attorney Linell Lukesh.