Top 10 health resorts worldwide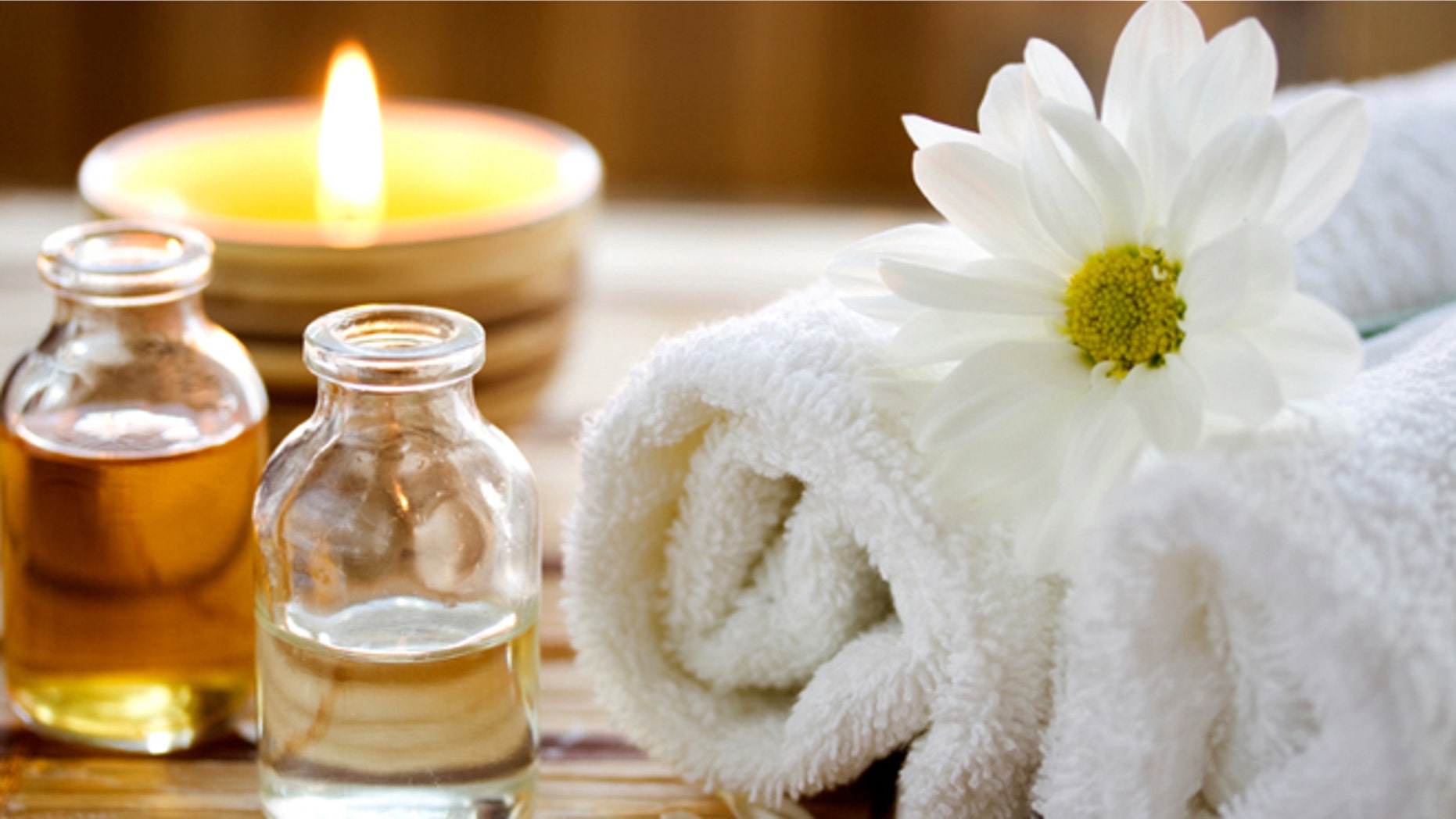 Many people let loose on vacation, then return from a trip filled with bar-hopping, belly-busting restaurant meals, drinks by the pool and decadent desserts with a higher weight and unhealthy habits. Why not visit a luxurious retreat where you can get healthy and learn to stay healthy? Instead of getting hangovers from too much wine, try meditating in Bali, learning yoga in New Zealand or even undergoing wine therapies in France. Check into one of Top 10 Health Resorts which all offer programs designed to cultivate a healthy lifestyle in unique, enjoyable and permanent ways.
SWITZERLAND
Wellness at the Backstage Hotel Vernissage
Zermatt
Wellness at Backstage Hotel goes back to the beginning — of the Old Testament, that is — with wellness treatments inspired by the biblical story of Genesis. Sitting in the shadow of the Matterhorn, this destination spa is nestled in the Swiss Alps, encircled by snowy peaks in winter. Artist/architect/hotelier Heinz Julen (a Zermatt native known for solo art exhibitions across Europe and unique architectural collaborations in Switzerland) has crafted a narrative spa experience with seven room treatments, called therapy cubes, themed after each of the days of Creation. The cubes marry visceral and visual components, utilizing lights, images, temperatures and sensations meant to cleanse and relax the body and soul. One method features video projections of images from the Hubble Space Telescope to promote the practice of "cosmic silence," supporting the ability to focus and resist distraction. A sauna replete with flora and aromatic lavender cleanses the respiratory tract and serves as a treatment for insomnia and pain in another room. Multiple spaces focus on the use of heat to inspire the feeling of well-being and are linked to the natural healing properties associated with sauna-induced detoxification, which can be used to treat joint pain, asthma, high blood pressure and anxiety. For more information, visit www.backstagehotel.ch

INDIA
Jiva Grande Spa at Vivanta by Taj
Madikeri, Coorg
It sits atop the hills of a subtropical rainforest in the southern state of Karnataka, India, and a five-hour drive from the major city of Bangalore gets you there. At an altitude of 4,000 feet, with treatments inspired by the rich, local culture, Jiva Grande Spa at Vivanta by Taj in Madikeri, Coorg is the ultimate in all-natural rejuvenation. The retreat's ancient Indian Ayurveda Panchakarma Therapy cleanses the body of toxins, while rejuvenating the spirit and relaxing the mind for long-term health and wellness. The spa's three floors boast breathtaking treetop views and private treatment suites, each with a steam room and shower. Jiva's signature offering, a wood-fired Gudda bath (hot water poured over the body in a picturesque outdoor pavilion), is a traditional healing practice in Coorg households. We suggest taking the full fourteen-day journey, which includes consultation with an Ayurvedic physician and rituals of yoga, chanting and meditation. For more information, visit www.vivantabytaj.com

INDONESIA
Golden Rock Retreat
Bali

Bali has long been a coveted destination for seekers of rejuvenation. Beyond its tourist enclaves, its landscapes are a balm, and it offers some exceptional healthy-living sanctuaries, among the best of which is Golden Rock. Set against a backdrop of traditional Balinese life on a beach overlooking a bay, this detox and healing center offers a wealth of programs to help you cleanse your body and reenergize your spirit. The purpose-built property with just four beachfront accommodations provides a soothing environment for yoga, meditation, fasting and more. Better yet, programs are integrated with local activities — you might take a sunrise outing with a fisherman or attend ceremonies in the nearby village of Amed. Along with cleanses (the retreat's specialty), guests will find infrared and herbal steam saunas, massage treatments and ozone, oxygen and bio-magnetic therapies. For more information, visit www.theretreatbali.com

FRANCE
Les Sources de Caudalie
Martillac, Bordeaux
A retreat for all of the senses, Les Sources de Caudalie blends unique vinotherapie treatments designed to slow the aging process with an idyllic locale among vineyards near Bordeaux. Rich in minerals, the property's warm underground spring water is great for soaking away what ails you. Wraps and massages use grape extracts called polyphenols, which strengthen blood vessels and enhance micro-circulation, while slimming programs combine techniques that break down cellulite with special dietary menus and varietal treatments such as a Cabernet scrub or Merlot wrap. The spa boasts antioxidant-based "cures" recommended for two days or more; these curative treatments promote natural beauty, slimming and energizing, and post-pregnancy health and fitness. Because the benefits of grape extract aren't just skin deep, you're also invited to savor the fruits of the vine with tasting courses at The Cellar. For more information, visit www.sources-caudalie.com
MEXICO
Rancho La Puerta
Tecate, Baja California
Considered to be the granddaddy of destination fitness resorts and spas, Rancho La Puerta dates back to 1940. Just an hour's drive from San Diego, California, it feels a world apart, set on 3,000 acres that include a celebrated cooking school and miles of hiking trails through meadows and mountainsides. The idea here is to give you a base for healthy living habits once you return home, and you can get started with nearly any kind of activity imaginable: Pilates, tennis, bar method, cooking, dream interpretation ... you name it, you'll probably find it here. Depending on your needs, you might take a nutrition class focused on reducing stress or attend a session on sleeping well. Balancing this out are classic spa treatments and seasonal cuisine showcasing ingredients from the resort's organic farm. The one-week program hosts 125 guests at a time, with arrivals and departures on Saturdays. For more information, visit www.rancholapuerta.com

NEW ZEALAND
Pujjis Wellness Retreat
Nelson, South Island
Less than ten minutes from Nelson onNew Zealand's South Island, the Pujjis Wellness Retreat is run by Arvind Pujji. Pujji is an experienced and trained bodyworks practitioner and yoga teacher, and he uses his skills to provide calm,cleansing and comfort. With just three guest rooms, this property guarantees serenity and a personalized escape. Choose between a safe and detoxifying fasting retreat, or the luxury of carefully prepared nourishing meals. You can customize your stay with yoga sessions, massage and meditation, and even an organic juice fast. Or opt for no program whatsoever and simply laze in a hammock on the deck or enjoy long walks in the surrounding hills accompanied by the sound of the river rushing past. For more information, visit www.pujjis.co.nz

THAILAND
Kamalaya Koh Samui
Na Muang, Koh Samui
Situated on the island of Koh Samui, this wellness retreat and holistic spa enjoys a truly unique location, based around a cave temple once used by Buddhist monks for meditation. Kamalaya means "lotus realm," and you will find plenty of time to practice youryogalotus pose here. You can also unwind by exploring your surroundings — an idyllic lagoon, white sand beaches, cascading streams and tropical gardens. Customized treatments combine both Eastern and Western healing and include holistic medicine,spatherapies and programs for detoxification and fitness. The best part of your stay: no matter what you choose to do, each activity promises to leave you feeling refreshed, revived and ready to return to the rat race. For more information, visit www.kamalaya.com

TURKEY
Natur-Med Thermal Springs and Health Resort
Davutlar, Aydin
Anti-aging treatments, weight loss programs and pain relief — you will find all of this and more in a soothing environment on the Aegean Coast. Surrounded by pine and olive trees,Turkey's first health center offers magnetic field therapy for restoring damaged joints, muscles and nerves. Ozone therapy, blood pressure relaxation therapy and acupuncture are also available, and colon hydrotherapy is used as a preventative for dozens of disorders. All treatments are conducted under the supervision of a professional medical team. In addition, attention is paid to diet, as guests are guided away from unhealthy items such as red meat, and toward seafood, fruit, grains and vegetables. Down-time activities include yoga, facials and nature walks. For more information, visit www.natur-med.com.tr
USA
California Health & Longevity Institute
Westlake Village, California
Located in Westlake Village, northwest ofLos Angeles, this world-class wellness facility is a leader in what's known as science-based lifestyle rejuvenation. After a certified lifestyle consultant helps you create a personalized health strategy for accomplishing your goals, you'll be advised by a team of experts — physicians, licensed dieticians, exercise physiologists, fitness trainers, stress management experts, therapists and healthy-living chefs. The institute includes a complete medicalclinicwith a full range of diagnostic testing and medical assessments. Adding a level of high-end luxury is the adjacentFour Seasons Hotel Westlake Village, California, which has partnered with the institute to offer combined services at its 40,000-square-foot spa. For more information, visitwww.chli.com

USA
Canyon Ranch Miami Beach
Miami Beach, Florida
This Miami Beach addition to the Canyon Ranch stable blends spectacular ocean views and lavish accommodations with a 70,000-square-foot health and wellness facility. The range of pampering and rejuvenating activities is seemingly unlimited, from decadent massages and facials to a European-style thermal suite with a rooftop hydro-spa, experiential rains room and herbal laconium. Energetic endeavors include Pilates and even rock climbing at the indoor fitness center overlooking the Atlantic. Wellness services range from private consultations or workshops in stress management, disease prevention, weight loss and smoking cessation to classes on healthy cooking and nutrition. If you want sun, sand and serenity while you treat yourself to a health-enhancing escape, this is definitely the place to be. For more information, visit www.canyonranch.com
MORE ON GAYOT.com
More Info and Photos of the Top 10 Health Resorts
More of the World's Best Health Resorts
Top 10 Destination Spas in the U.S.