Southwest Airlines passenger arrested for 'erratic behavior' had allegedly attacked flight attendant, passenger claims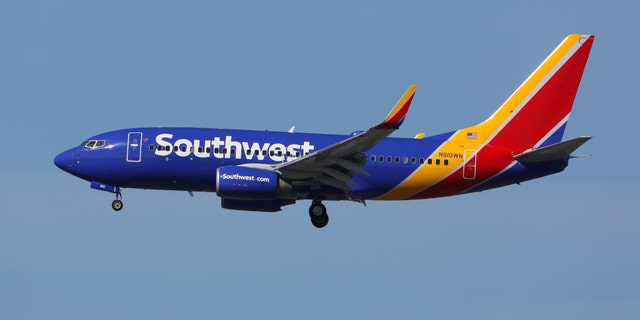 An out-of-control passenger on a Southwest Airlines flight to Newark was arrested Monday evening for displaying "erratic behavior," the airline said.
The unidentified flyer caused a commotion on Flight 864 from Fort Lauderdale — which landed an hour late, at 12:26 a.m. Tuesday.
MAN REMOVED FROM FLIGHT OVER SLEEPING PILL: 'IT WAS SO HUMILIATING'
It's unclear exactly what he did, but some passengers tweeted that a man on their flight arriving in Newark tried to exit the aircraft and attacked a stewardess.
"My recap home… guy tried departing the plane, guy attacks Stewardess, guy gets zip-tied, swarmed by police and arrested… OH MY PLANE WAS DELAYED," tweeted @drychickenthigh.
The man's behavior prompted the crew to call local law enforcement, who met the plane and cuffed the unruly passenger.
No one was injured, the airline said.
FOLLOW US ON FACEBOOK FOR MORE FOX LIFESTYLE NEWS
Additional reporting by Joe Marino. This story originally appeared in The New York Post.