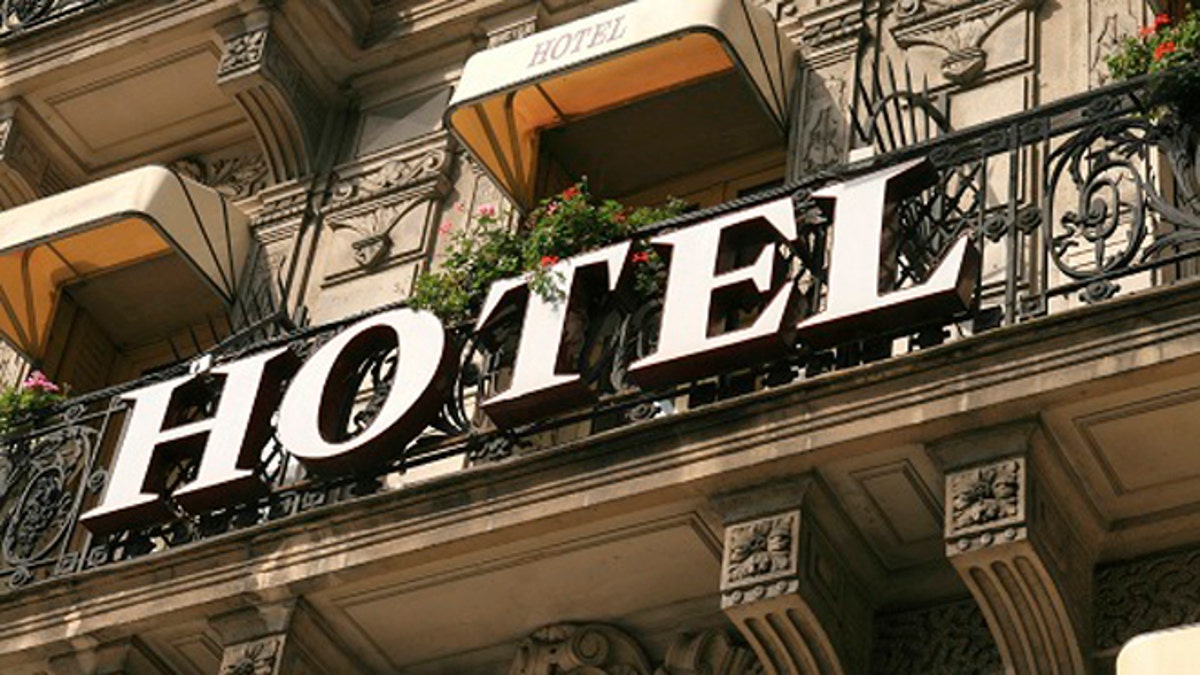 Our friends at Oyster.com love when hotels feature one-of-kindamenities — many of which tread the line between amazing and ridiculous (not that they can't be both). While W hotels are known for their Whatever/Whenever service– which promises to accommodate any (legal) guest requests at any time, and the Sound Your Stay rock star treatment at Hard Rock Hotels — complete with free Fender guitars rentals — is pretty awesome, it's the wildly decadent, completely over-the-top amenities we love best when visiting our favorite hotels. Here's just a taste of some of the creative ways hotels are keeping guests happy with some unnecessary[Ed. note: Or are they?] but incredible hotel indulgences.
What: Surf Butler
Where: The St. Regis Monarch Beach Resort, Orange County
St. Regis hotels are known for their top-notch butler service, which even uses eButlers to receive requests via e-mail. With such attentive service throughout the luxury chain, it's no wonder that oceanfront St. Regis hotels, like the Monarch Beach Resort in Orange County, offer surf butlers. Before your lesson in hanging ten, the surf butler will take your measurements for your wetsuit and bring all necessary equipment right down to the sand so you won't have to lift a finger — your focus should be on catching some gnarly waves anyway, dude!
What: Bath Sommelier

Where: Fairmont Chicago,Millennium Park
After a long day of shopping on Magnificent Mile or cheering for the Cubs at Wrigley Field, the last thing you want to do is draw your own bath, right? (Bear with us.)Well, guests staying at the Fairmont Chicago will be glad to learn that they don't have to, thanks to the hotel's bath sommelier. The Fairmont's Serenity Bath option includes the service of an expert bath-ologist (yea, we didn't know those existed either) who comes to your room with aromatherapy oils, special soaps and lotions, and selected music to craft the perfect bathing experience just to your liking.
What: Pet Psychic
Where: Liaison Capitol Hill, An Affinia Hotel, Washington, D.C.
Kimpton and Affinia hotels offer tons of amenities particularly geared towards your furry little friends, with special pet programs that pamper your non-human crew at no extra cost. But for a little something extra — and luckily for pet-owners hoping to decipher their pup's every bark, some of these hotels even offer pet psychic services upon request. Affinia's Liaison Capitol Hill in Washington D.C. and Kimpton's Hotel Monaco in Portland can both arrange sessions with a certified pet psychic, just in case you were wondering what Foofers and Mittens really think about your belly rubs.
What: Sleep Concierge
Where: The Benjamin, New York City
Staffers at the The Benjamin in New York City take sleep seriously. Very seriously. We've heard of pillow menus before, but this hotel boasts its own sleep concierge. In addition to assessing your sleep habits, the concierge can arrange bedtime snacks, "executive naps," or sleep-inducing massages, among many other sleeptime services. And The Benjamin wants to make sure that every member of your family gets a good night's sleep: The hotel not only offers a"Kidzzz" sleep club for the little ones, but also a Dream Dog program for pets.
What: Preloaded cell phone
Where: Geejam, Jamaica
The Geejam's infamous state-of-the-art recording studio may seem modest when considering some of the other in-room amenities guests receive at this Jamaica hotel. The high-tech hotel loans guests cell phones upon arrival and here's the kicker: They've been preloaded with the phone numbers of all the staff and the hotel's owner, music producer-turned-hotelier Jon Baker, so that someone will always be at guests' beck and call during their stay. Although you can't really expect any less when accommodations at the Geejam can cost upwards of $1000 per night.
What: Spiritual menu (for you and for Foofers!)
Where: Hotel deLuxe, Portland
Instead of finding the requisite bible in your hotel nightstand, these days many hotels allow guests to request any religious text they want through a room service "spiritual menu," and the Hotel de Luxe in Portland has hopped on the band wagon — and taken it a step further. Because this is Portland we're talking about, the politically-correct Stumptown hotel even offers a spiritual menu for your pup. The menu includes books on dog psychology, holistic animal care, and even the correct way to pet your pet.
What: Bikini Vending Machines
Where: The Standard, Miami
If you've ever been to a Standard hotel, you know the brand is all about the party scene. And the pool at the Standard Miami rivals just about any other party in South Beach –which is why a bikini vending machine seems fitting. In 2010, several properties (including the Standard)started offering Quicksilver poolside vending machines stocked with bikinis, sunglasses, and sunscreen. Just be aware that the convenience will cost you: Sunscreen bottles are available from $28 to $32, and bikini bottoms alone can set you back $85. Although it is Miami, so you may not need the top!
What: Chef-sculpted cheese bowl and truffle feast
Where: Hotel Le Toiny, St. Barts
Okay, we admit this is one of the most over-indulgent amenities on the list, but we're hands-down on board with it regardless. The room service menu at Hotel Le Toiny in St. Barts includes a 35-kg (so roughly 77-lb) wheel of Parmigianino Reggiano cheese sculpted into a serving bowl for your spaghetti and black truffle entrée. If you had any doubts about St. Barts being paradise on earth, this will surely put that to rest. You may not need a sleep concierge or a bath sommelier, but you definitely need this truffle-cheese bowl combo.
What: In-house tattoo artist
Where: Hotel Erwin, Los Angeles
Billed as the hotel package for "free-spirited Venice Beach visitors with high pain tolerances," the Ink and Stay special at Hotel Erwin in Venice Beach offers a seven-night stay at the hippie-chic hotel, as well as a $100 credit towards your body ink from the hotel's personal tattoo artist, Norm. The best part is that even those on the sensitive side can indulge: The package includes healing lotion and a bottle of tequila "to numb the pain."