Siberian Airlines passenger punches, strangles and assaults passengers, calls baby a 'slut'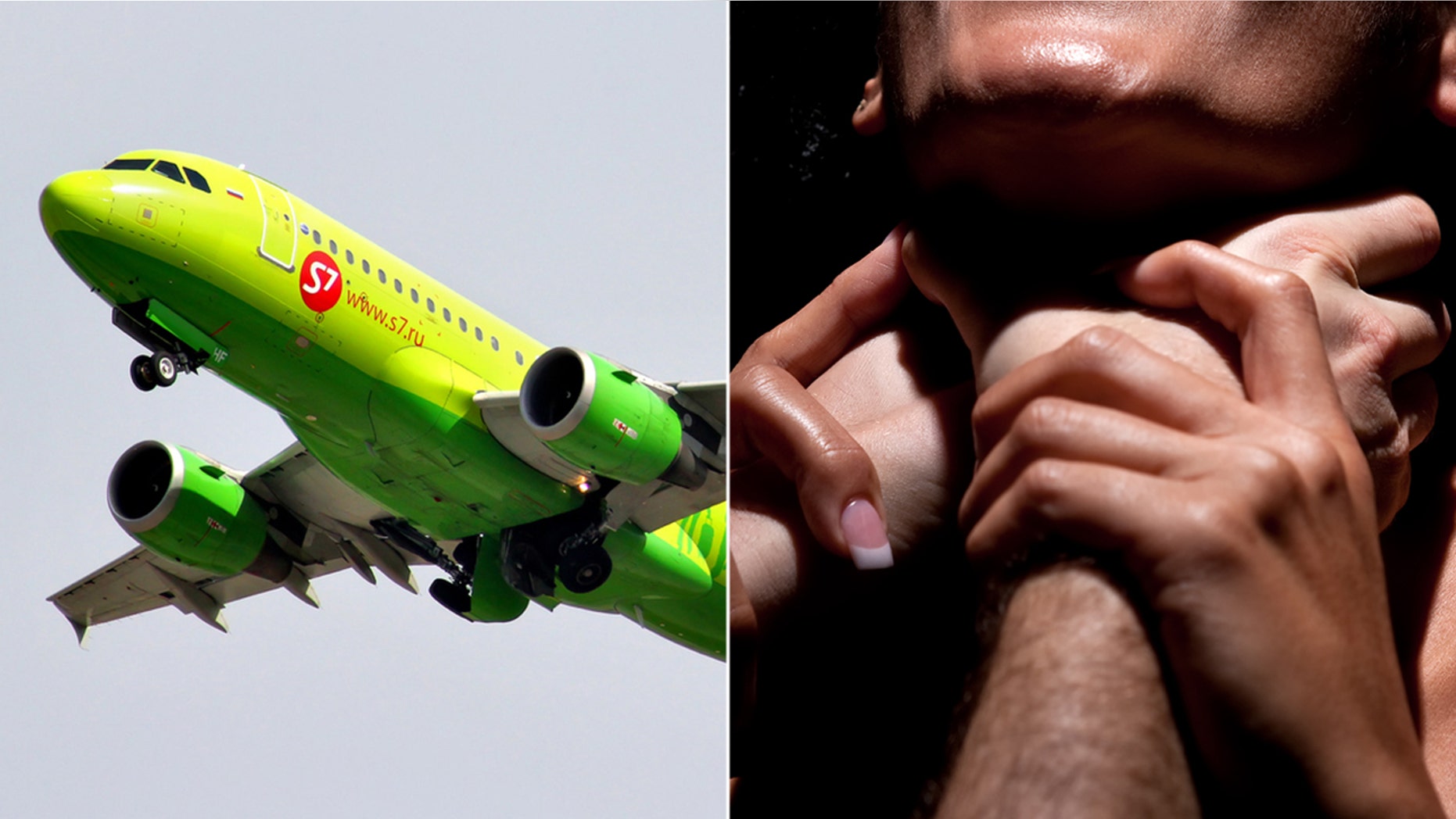 A Siberian Airlines passenger has been arrested after allegedly punching and strangling men, women and children — and even sexually assaulting one female passenger — on a flight from St. Petersburg to Novosibirsk, Russia.
The unidentified man, 47, reportedly began his rampage by pacing through the aisle, spouting obscenities. A flight attendant asked him to take a seat near the rear of the aircraft, but he ignored the request, according to a passenger quoted in The Sun.
ANGRY SHIRTLESS PASSENGER TRIES TO START FIGHT WITH GROUND CREW
"He kept walking up and down, and started attacking passengers randomly and beating them," Siberian Airlines flyer Stanislav Semenov said.
"He used abusive words [and] tried to strangle several young women," added passenger Alexey Mamontov.
According to Semenov, the crazed passenger became physical after taking a seat next to a female flyer, whom he proceeded to "sexually harass" by grabbing her and pulling her hair. He followed by punching and elbowing a young man's wrist.
Moments later, he reportedly switched seats so he was directly behind a young girl, and placed his hand around her neck. A flight attendant pushed him away, according to Semenov, but the man only refocused his attention on another passenger holding a baby.
"He said to the baby 'Hi, little slut' — then tried to reach the child with his arms," said Semenov.
The man then looked over at Semenov and threatened to "break [his] face," so Semenov rose from his seat, at which point the man attacked Semenov.
"I hit him in return — at this moment other men rushed to us and blocked him, pushing him down on a vacant seat," Semenov stated. Flight attendants and passengers also rushed to restrain the man by strapping him into the seat with belts, The Sun reports.
WATCH: AMERICAN AIRLINES AGENT AND PASSENGERS SQUABB OVER MISSED FLIGHT
Footage taken by one of the passengers shows a group of men appearing to beat the man into submission as passengers prepare to deplane.
After landing in Novosibirsk, authorities boarded the aircraft and placed the unruly passenger under arrest.
"The police station at the Tolmachevo airport received a message from the airline that several policemen were required to board the plane from St. Petersburg to Novosibirsk due to the aggressive behavior of one passenger," said Irina Volk, a spokeswoman for the Russian Interior Ministry.
Police transferred to the man to the airport's holding cell, where he continued to act out, bang on the walls and remove his shirt.
FOLLOW US ON FACEBOOK FOR MORE FOX LIFESTYLE NEWS
Police later escorted the man to a hospital for a medical evaluation, U.K.'s Daily Mail reports. Fellow passengers did not believe he was drunk at the time of the attacks.