SeaWorld tries to woo shark conservationists with new partnership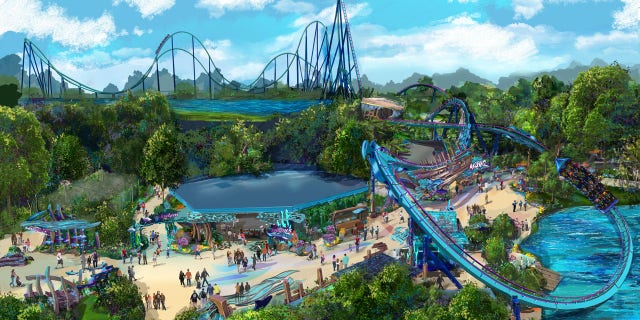 It's been just over a month since SeaWorld announced that it had stopped its controversial orca breeding program.
Now the struggling theme park is fulfilling its promise to promote messages of aquatic conservation by partnering with marine biologist and wildlife artist Guy Harvey to educate visitors on shark preservation efforts around the world.
Sea World's new Mako coaster, named for the ocean's fastest shark, will serve as one of the focal points on shark education in the park. While guests wait in line, digital, interactive displays will showcase facts about sharks in the wild and guests can learn about what's currently being done to save them in a video hosted by Harvey.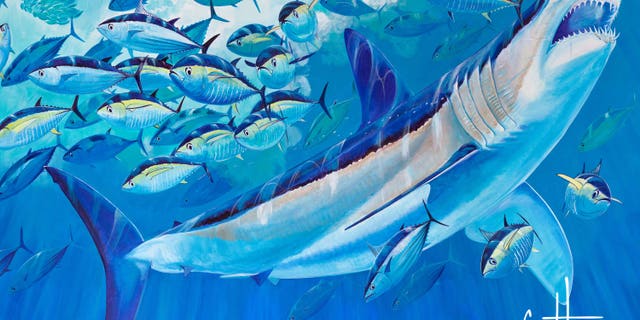 SeaWorld CEO Joel Manby says that the new partnership will stress the message of conservation the brand is actively focused on promoting.
"We're committed as an organization to use our platform of 20,000 employees and also 20 million guests that come to our park to better educate people about the plight of animals in the wild," Manby told the Sun Sentinel. "Unfortunately, the statistics are not good for sharks in the wild."
When it launches, Mako will be Orlando's tallest, fastest and longest roller coaster. The attraction will live in the park's redesigned Shark Wreck Reef area, which includes a Shark Encounter, Sharks Underwater Grill, shops and educational experiences dedicated to several shark species.
According to Sea World, about a third of all sharks are on the endangered species list and about 100 million sharks are killed every year, 73 million of them to fund and supply a global shark-finning trade.
Members of SeaWorld's animal care team recently joined a Guy Harvey Research Institute shark tagging expedition off the coast of Mexico, tagging six Mako sharks over the course of four days. SeaWorld visitors will be able to follow those sharks at one of the park's interactive exhibits. The animals are also being monitored by students and researchers at Guy Harvey's Institute at Nova Southeastern University.
As part of the partnership, Harvey will make appearances at the theme park in Orlando. He will also paint a signature Mako mural for the attraction's launch.
Visitors who want to own some special shark merch will have the opportunity to purchase paintings and apparel by Harvey, which will be available only at the Orlando park. SeaWorld says it will donate a portion of the proceeds from the sale of Harvey's items directly to the Guy Harvey Ocean Foundation, which funds scientific research and educational programs that encourage global ocean conservation.