Ryanair aims to be more family friendly, releases its sexy flight attendant calendar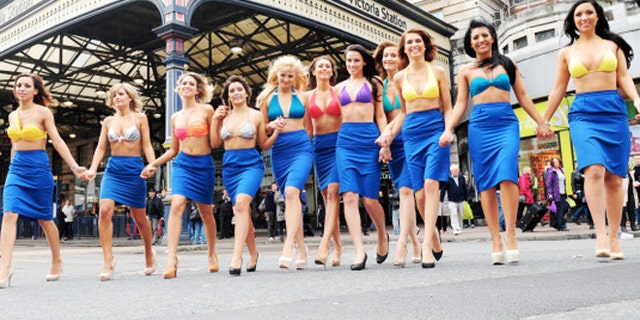 Ryanair, the Irish low-cost airline, is pledging to improve its image by easing restrictions and cutting fees, including its check-in and bag charges.
Michael O'Leary, the outspoken Ryanair chief executive, said Friday that passengers will be allowed to board with a second "small" carry-on bag, such as a "small ladies handbag or [a] small airport shopping bag," reports the U.K.'s Telegraph. It is also slashing the airline's boarding pass re-issue fee from about $113 to $25.
The airline has long been criticized for excessive fees and strict baggage rules. Last year, one British woman was charged $450 after she forgot to print out five boarding passes on a flight to Bristol.
Ryanair will also introduce 'family-friendly' deals and discounts as it tries to win back customers due to its poor reputation. O'Leary recently told shareholders it should scrap its "macho" image and get rid of things that "unnecessarily p*** people off," said the Telegraph.
Other changes announced include a drop in the charge for checking luggage at the airport, from about $97 to $48 per bag, and the introduction of a 24-hour customer "grace" period to correct minor errors for free. Currently, the airline charges $178 per ticket.
Starting Nov. 1, it will also operate quiet flights, prior to 8am and after 9pm, where no announcements will be made on board other than required safety announcements.
This week the airline also released its annual charity calendar, featuring scantily clad female cabin crew.
"Cabin Crew Charity Calendar for 2014" shows the half-dressed flight crew--all of whom work for the airline-- as they posed in London's Victoria train station and on the Mediterranean island of Crete.
It's hoped that the sale of the calendar will raise more than $140,000 for the Teenage Cancer Trust.
So would all these changes make you consider flying Ryanair? Let us know.
[youtube O0maf6c0zdw]