Pooch package gives your dog a $74,000 vacation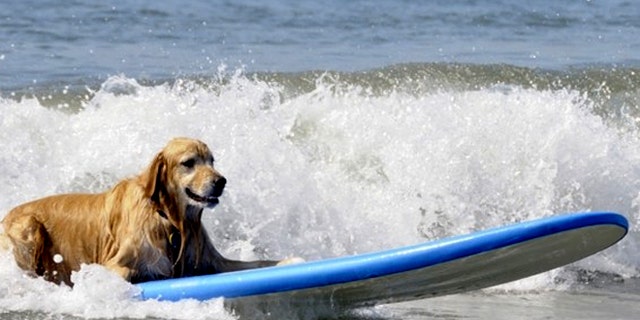 This trip is really for the dogs.
A U.K. website has put together the world's most expensive vacation package for one very lucky pooch that includes a two-week stay at the luxury Paw Seasons Hotel -- near Bristol, England, limousine transfers, spa treatments --and even one psychiatry session by an animal behavior expert Stan Rawlinson.
Pet owners have be be prepared to plunk down a whopping $74,000 for the deal, which also comes with a personal chef who will prepare Fido's every meal and movie screenings of pooch-friendly flicks like "101 Dalmatians and Lassie" (and yes, dog popcorn will be served).
And if this all sounds too good to be true, other perks include surfing lesson (for the dog) and a solid bronze car mascot of the dog and portrait by artist Jo Chambers.
"Being the leaders in luxury breaks for dogs, we wanted to be the first to offer the most spectacular luxury holiday a dog could wish for," Paw Seasons founder Jenny Hytner-Marriott said in a press release.
The package is offered through the luxury site VeryFirstTo.com, which recently sold the world's most expensive human holiday. That trip included a stop to every World Heritage site over two years (that 150 countries) going for $1.2 million per couple.
Sadly, owners won't be allowed on this holiday, but they able to get updates on their pet's activities via Facebook and YouTube that will be provided by the Paw Season's staff.