Top destinations for science geeks
Lovers of science, listen up: If you're tired with the same hum-drum science museums filled with dusty models of the planets and boring films of volcanos on a continuous loop, there are a host of amazing places were you can see –up close --wondrous natural and scientific discoveries sure to spark the Einstein in you.
Quench your thirst for all things scientific with a trip to one (or all) of these fascinating and noteworthy destinations.
1. Kennedy Space Center, Cape Canaveral, Fla.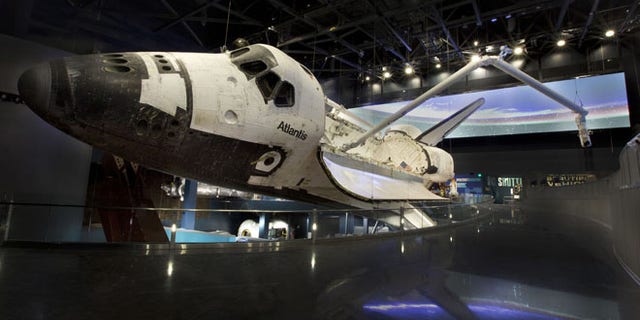 The Kennedy Space Center serves as the launch headquarters for NASA (albeit much scaled down since it was built in the 1960s), and is still open to the public, allowing visitors an unbeatable up-close look into America's space program. Tour the launch area, experience a shuttle launch with a spaceflight simulator, meet a veteran astronaut or stroll through the captivating rocket garden- where eight authentic rockets tower over visitors. The space center recently added a $100 million Space Shuttle Atlantis exhibit that will display the actual space shuttle, scheduled to open to the public on June 29 --so be sure to stop there as well.
Admission: Adult general admission, $50
2. Yellowstone National Park, Wyo.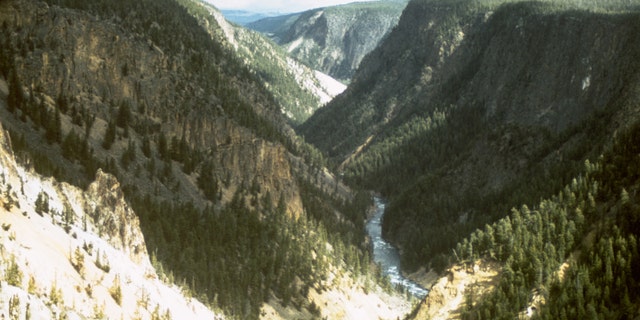 With 67 species of mammals, over 300 geysers, roughly 290 waterfalls, a lake, a canyon and an active volcano, Yellowstone National Park is a treasure trove of natural phenomena. The 3,472 square-mile park became the nation's first national park in 1872 and today, the park welcomes visitors with museums, picnic areas, campgrounds and self-guided hiking and biking trails. The park is open 24 hours a day, 365 days a year.
Admission: Each private noncommercial vehicle, $25
3. American Museum of Natural History, New York, N.Y.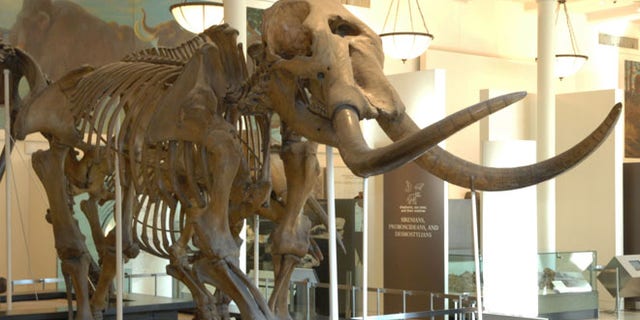 Located in the Upper West Side of Manhattan, the American Museum of Natural History is the largest natural history museum in the world, covering four city blocks. It's especially popular for its wide collection of dinosaur fossils, so don't go home without visiting the 4th- floor dinosaur exhibits (where you'll find the incredible "dinosaur mummy"). While there, also be sure to check out the Warren mastodon. This elephant-like mastodon skeleton was the first complete mastodon skeleton found in the U.S. and was discovered in Newburgh, New York in 1845 in the position in which it had died 11,000 years ago.
Admission: Adult general admission, $19
4. Mammoth Cave National Park, Ky.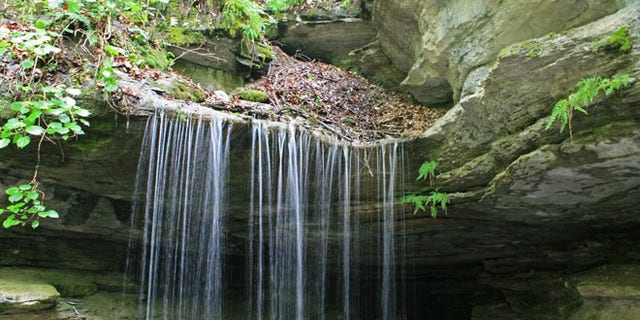 Mammoth Cave began forming nearly 10 million years ago, but it went undiscovered until 4,000 years ago. Today, Mammoth Cave is the world's longest cave system with over 400 miles of interconnected passageways. The park offers a slew of tours within the cave and visitors have the opportunity to see drip stone formations, gigantic chambers, dramatic domes and perhaps, a few of the 130 species that live in the cave. During the summer, the visitor center is open 8:15 a.m. to 6:30 p.m.
Admission: Ranges from $2 to $48 per person, depending on tour
5. Thomas Edison National Historic Park, West Orange, N.J.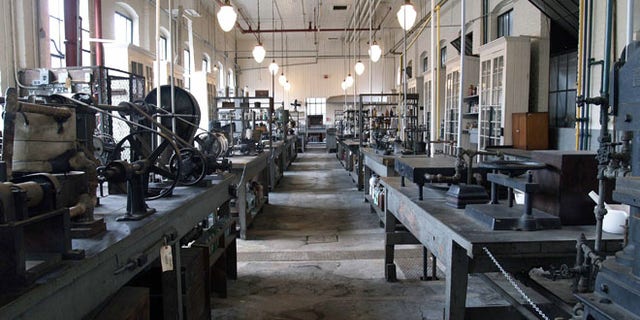 In 1886, Thomas Edison purchased a 29-room Queen Anne-style mansion in West Orange, N.J. and a year later, he built a laboratory complex where he worked on his motion picture camera, phonograph and storage battery. The National Park Service now maintains Edison's estate and visitors can explore Edison's private lab, his three-story library, his chemistry lab, his precision machine shop and his mansion where he and his wife raised their kids.
Admission: Adult, $7; Children under 16, free
6. Hoover Dam, Nev.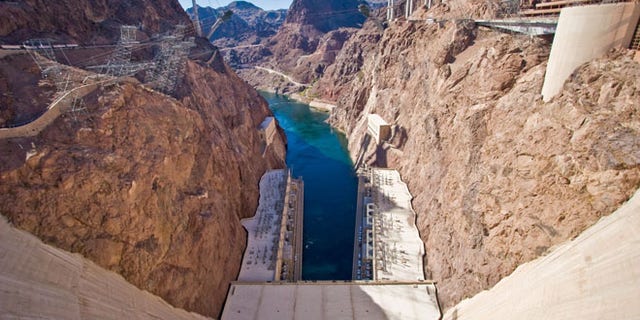 Each year, nearly one million people tour this massive, complex, U-shaped structure that delivers 4 billion kilowatt-hours of hydroelectric power annually to people in Nevada, California and Arizona. Upon arrival, stop at the visitor center for exhibits, photos and films that detail the construction of the dam. From there, you can (and should) access the observation deck for panoramic views of the dam, Lake Mead and the Colorado River. Then sign up for either the basic power plant tour, which takes visitors to the enormous generators or the in-depth dam tour, which brings visitors through passageways within the dam. During the summer, tours take place from 9:25 a.m. to 4:55 p.m.
Admission: $30 per person for dam tour; $11 per Adult for power plant tour
7. Monterey Bay National Marine Sanctuary, Santa Cruz, Calif.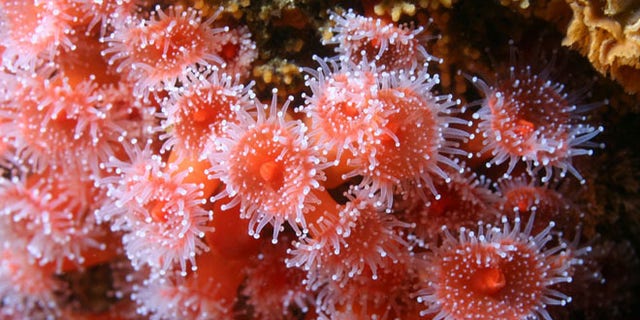 Extending roughly 30 miles from shore and covering over 4,000 square nautical miles, the Monterey Bay National Marine Sanctuary is one of the largest marine sanctuaries in the nation. It is often referred to as the "Serengeti of the Sea" due to its diverse and abundant wildlife population. The federally protected environment is home to 34 species of marine mammals and 180 species of seabirds and shorebirds as well as the nation's largest kelp forests. To catch a glimpse of nature at its finest, take a kayak ride through the wetlands, sign up for a scuba dive or explore the many tide pools near the shore. For information on the sanctuary, stop by the Santa Cruz or San Simeon visitor centers.
Admission: Free
8. Montana Dinosaur Trail, various locations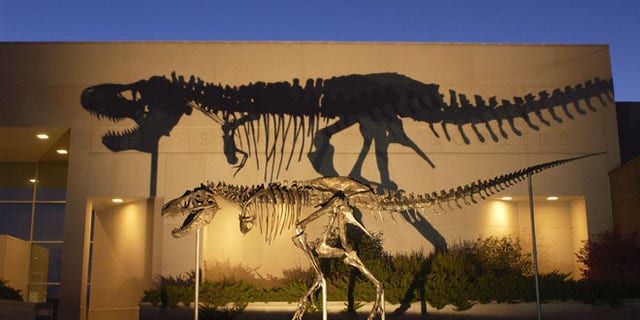 Travel back millions of years during a visit to one or more of the 14 dinosaur-themed museums that make up the Montana Dinosaur Trail. The series of museums feature great collections of dinosaur fossils found in the state of Montana. At the Phillips County Museum, check out the 700-pound Apatosaurus femur and the complete T-Rex skull. At the Two Medicine Dinosaur Center, stand before the first baby dinosaur bones found in North America and at the Museum of the Rockies, behold the largest T. Rex skull in the world.
Admission: Price varies for each museum.
9. Okefenokee Swamp, Waycross, Ga.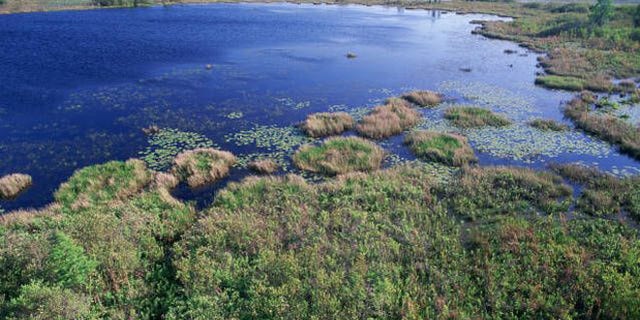 The Okefenokee Swamp is a national wildlife refuge believed to be "the largest intact, un-fragmented, freshwater and black water wilderness swamp in North America." The 7,000-year-old swamp, whose name translates into "trembling waters," is home to at least 422 species of animals, including alligators, osprey and cranes. Visitors can sign up for paddleboat or motorboat tours and can also visit the nearby museum.
Admission: Each private noncommercial vehicle, $5
10. Mt. Graham International Observatory, Safford, Ariz.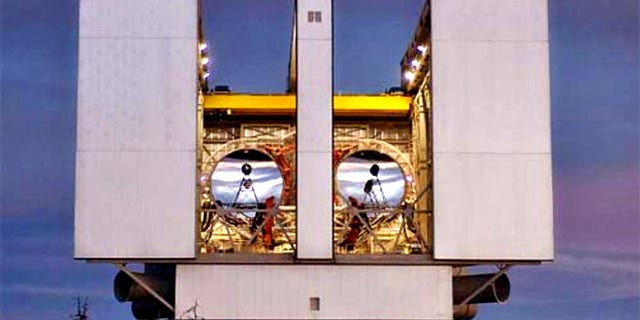 Mt. Graham is home to the world's most powerful telescope- the Large Binocular Telescope. Located near the mountain's 10,500-foot summit, this record-breaking telescope is accompanied by two other state-of-the-art telescopes, all of which are used by scientists from around the world. Although for research purposes only, visitors can still catch a glimpse of the three telescopes and learn about the observatory during a guided tour coordinated by the Eastern Arizona College Discovery Park Campus.
Admission: $40 per person (includes lunch)
11. Wright Brothers National Memorial, Kill Devil Hills, N.C.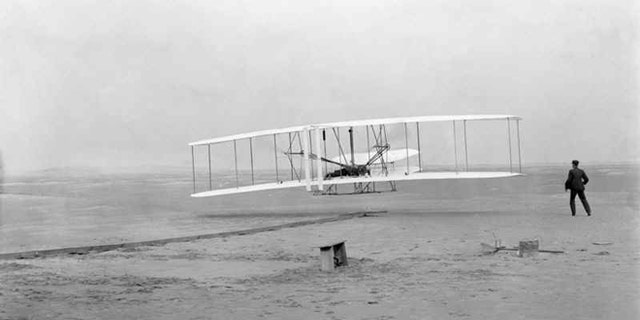 On December 17, 1903, traveling 852 feet from liftoff and staying airborne for 59 seconds, the Wright brothers became the first men to fly an airplane. George and Orville Wright's successful test flight occurred in the town of Kitty Hawk on the Outer Banks of North Carolina. The Wright brothers spent four years experimenting with a means to achieve powered flight before their success in 1903 with a bipedal plane named the Flyer.
While at Kitty Hawk, take a trip to the Wright Brothers Visitor Center, where you can learn about the life story of the Wright brothers, two bicycle mechanics and printers from Dayton, Ohio. One exhibit even includes an engine block from the original 1903 Flyer.
Admission: $4 per person (individuals 15 years of age and under are admitted free)
12. Captain's Cove Seaport, Bridgeport, Conn.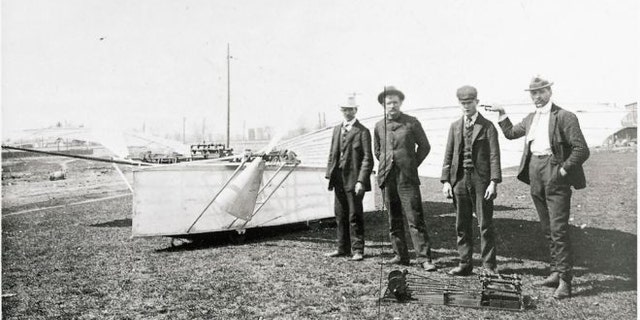 An Australian aviation historian, John Brown, recently revealed to have photographic evidence that Gustave Whitehead, a German immigrant, flew an airplane on Aug. 14, 1901, over two years before the Wright Brothers did. Visit Captain's Cove Seaport in Bridgeport to see Whitehead's original hangar.
Admission: Free
13. Peale's Barber Farm Mastodon Exhumation Site, Orange County, N.Y.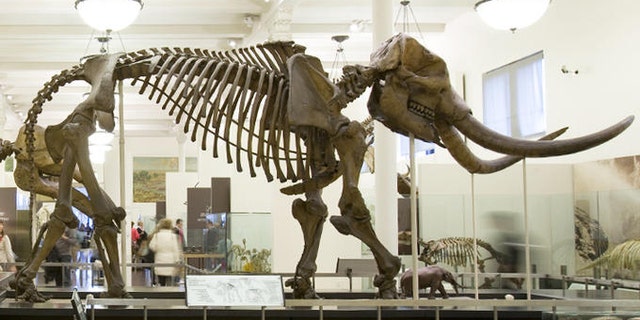 A wide variety of mastodon skeletons have been found in Orange County, N.Y. throughout the years. Charles Willson Peale, known for his paintings of famous figures in the Revolutionary War, found a skeleton in the town of Newburgh in 1801. The most complete mastodon skeleton, the Warren Mastodon, was found in the same town in 1845. Another skeleton was found in 1836 in Cohoes, N.Y. If you want to try your hand at finding a mastodon, you can start at the Peale's Barber Farm Mastodon Exhumation Site, the site of the 1801 exhumation. (To see the mastodon skeleton first assembled you'll have to go to Hessisches Landemuseum in Darmstadt, Germany.)
Admission: Free
14. Olympic Coast National Marine Sanctuary, Port Angeles, Wash.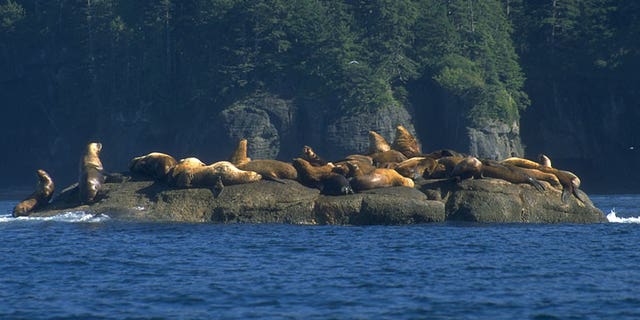 Covering an area that would be the same size as the states of Delaware and Rhode Island combined, 29 species of marine mammals and sea birds spend part of their lives at this sanctuary. The site is a nutrient-rich breeding ground for marine animals. Aside from its thriving ecosystem, the area also has a rich history. Over two hundred shipwrecks have been documented along the 2,408 square nautical miles of marine waters off the rugged Olympic Peninsula coastline.
Admission: Free