Plane passengers arrested after attacking ground crew over delayed flight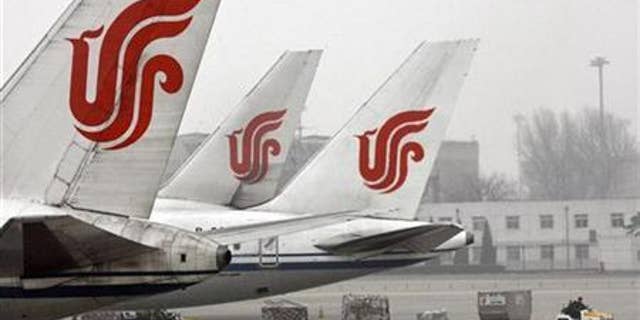 Three Chinese plane passengers have been arrested after violently attacking ground crew over a delayed flight.
Shocking footage from Huanghua International Airport in Changsha captured the moment a dissatisfied woman threw the contents of her meal box at a member of Capital Airlines' ground crew, causing the woman to burst into tears.
Two other men are seen attacking the flight attendants, one of whom takes a slap to the face from a man in a striped T-shirt who says, "Yes, I'm hitting you. So what?"
The violence is said to have started after Flight JD5766 was grounded due to bad weather, leaving passengers heading to the resort city of Sanya, located along the South China Sea, stranded at the airport.
Upon hearing the news, the angry trio reportedly smashed a desk at one of the boarding gates after their demands to meet a supervisor were declined.
In total around two dozen angry passengers surrounded the boarding gate, which was trashed by the customers as several requested to see a manager.
When ground crew refused to let the mob meet management, they passengers lashed out.
Reports said the three unruly passengers were arrested and are now subject to further investigation.
While Capital Airlines, based in Beijing, and Changsha Airport officials have so far refused to comment on the matter, they did confirm that Flight JD5766 was eventually cancelled altogether.