Norwegian Air passenger jailed for making fake bomb threat to avoid missing flight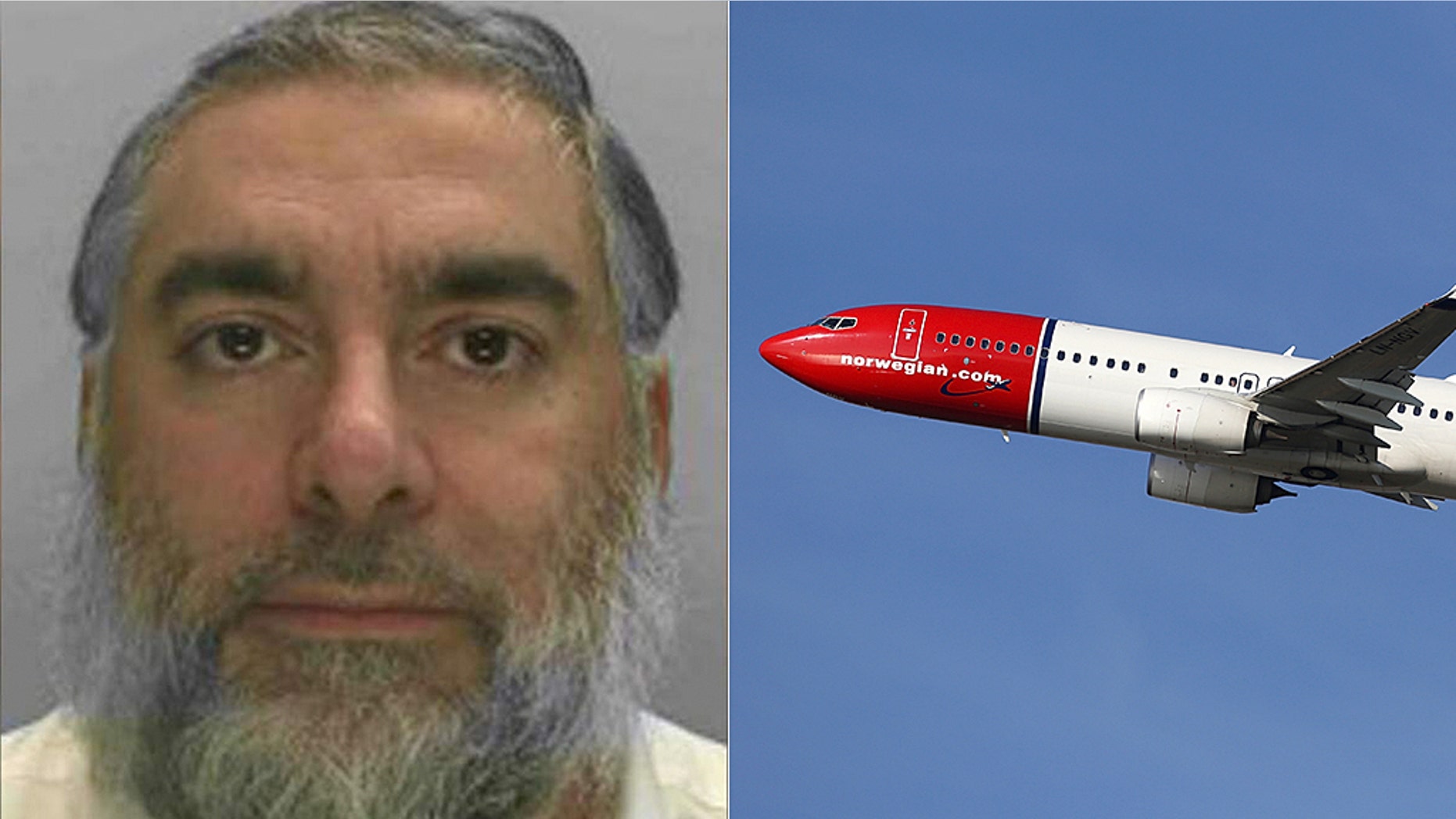 A Norwegian Air passenger will spend almost a year behind bars after making a false bomb threat at Gatwick Airport in May.
The 47-year-old French man was running late for his early morning flight from London to Los Angeles, and set off the anonymous scare in hopes of delaying the plane's departure.
Jacob Meir Abdellak, who lives in London, made the false threat eight minutes before his Norwegian Air flight was set to depart at 5:47 a.m. on May 11, Reuters reports. The man reportedly arrived at the air hub "significantly late" and was "abusive" to airline staffers, who told him to rearrange his trip, The Independent reports.
UNITED AIRLINES PLANES COLLIDE ON THE GROUND AT CHICAGO O'HARE AIRPORT
The stunt proved successful — Abdellak's flight's departure was delayed by 90 minutes and passengers were screened for a second time.
An investigation conducted later by Gatwick officials indicated that that the bomb scare had been phoned from the same number Abdellak used while booking his flight, the outlet states. Eleven days later, on May 22, the man was arrested as he tried to board another flight to the U.S.
Abdellak first claimed he lost his cell phone's SIM card and did not make the call, but then pleaded guilty. On Aug. 14 he was sentenced to 10 months in prison for "communicating false information regarding a noxious substance likely to create serious risk to human health." He was also fined $178, according to The Independent.
"This was a quite ridiculous decision made by Abdellak, who fabricated an extremely serious allegation purely for his own benefit," Gatwick Police Chief Inspector Marc Clothier said of the heist. "He was running late for his flight and thought it would be a good idea to call in a hoax bomb, however this turned out to be the worst decision he could have made."
FOLLOW US ON FACEBOOK FOR MORE FOX LIFESTYLE NEWS
The news marks the second time in recent months that a disgruntled air traveler has called in a false bomb threat in hopes of delaying a flight.
In late July, an Ohio man called in a bomb threat so he would not miss his United Airlines flight. He was subsequently sentenced to four months in prison and ordered to pay a fine, Fox News reported at the time.