Marijuana grinder triggers evacuation of Argentine airport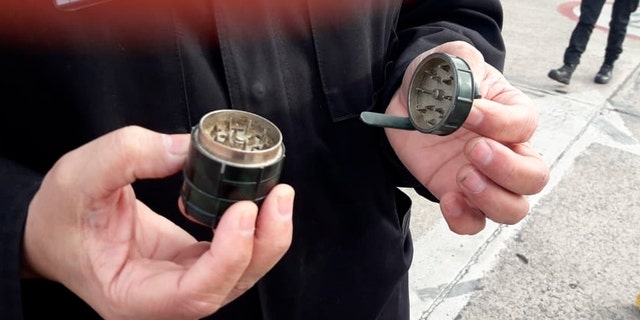 NEWYou can now listen to Fox News articles!
It looked like a grenade and triggered the evacuation of an Argentine airport. But it turns out that it was just a marijuana grinder.
The head of Argentina's national airport police security said Tuesday that the grenade-shaped object found at Astor Piazzolla airport in the coastal city of Mar del Plata was actually used to break pot into smaller pieces for smoking.
WOMAN ACCIDENTALLY TRIGGERS LOCKDOWN AT AUSTRALIAN AIRPORT
"Someone must have discarded the artifact before boarding on a plane," Alejandro Itzcovich told local TV.
He said that authorities "confirmed that it was not an explosive and we're now trying to determine who the owner of this object is."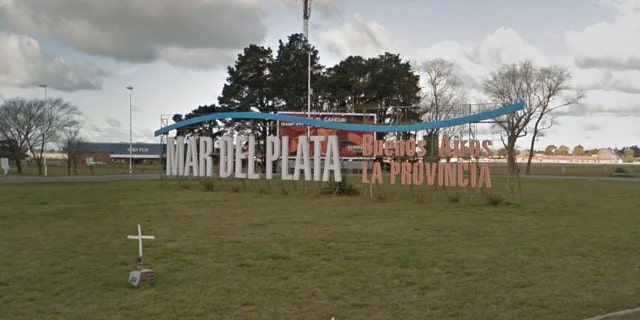 Photographs showed an officer in a bomb suit holding the grinder in his hand while colleagues looked at it and smiled. Several flights were delayed due to the evacuation in Mar del Plata, about 250 miles (400 kilometers) southeast of the Argentine capital.
ATLANTA AIRPORT REVEALS IT SPENT NEARLY $4 MILLION ON DOGGIE BATHROOMS
In 2016, flights were also delayed at Bellingham International Airport in Washington state after a marijuana grinder designed to resemble a grenade was found in a man's carry-on luggage.
Something similar happened earlier that year at California's Sacramento International Airport.