Man gets through Salt Lake City airport security, assaults traveler in secure area 'for no reason,' police say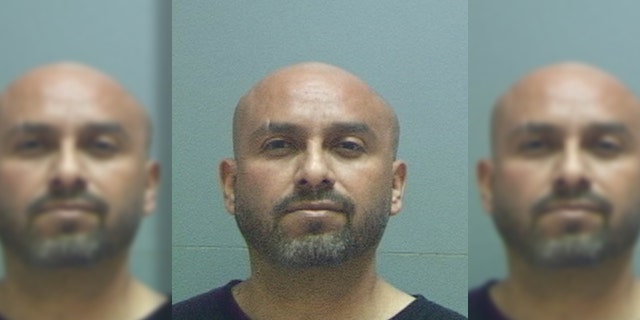 An unticketed person was able to make it through security at Salt Lake City International Airport on Saturday before allegedly carrying out an attack on a passenger "for no reason."
Victor Cossio, 42, was arrested on felony robbery and misdemeanor assault charges after entering Concourse G via a TSA security screening checkpoint, the Transportation Security Administration confirmed.
A RUSTED CIRCULAR SAW AND A 'FREDDY KRUEGER' GLOVE: THE STRANGEST THINGS TSA CONFISCATED
The TSA admitted that "travel document verification procedures were not properly followed" during the screening, which ultimately allowed the suspect through the checkpoint without showing his ticket or ID, The Salt Lake Tribune reported.
Once in Concourse G, the suspect allegedly struck a passenger, who identified himself as Lance to Fox 13, several times in the back of the head and the face, leaving him bleeding.
"[He hit] so strongly that I went black," Lance told the outlet. "I thought something had fallen from the ceiling, or a piece of equipment had hit me."
The suspect is then said to have stolen Lance's phone off a nearby table and walked away. He was apprehended shortly afterward, and Lance transferred to a hospital. Police say surveillance footage corroborates witness accounts that the attack was carried out "for no reason."
AOC USES AIRPORT CROISSANTS TO HIGHLIGHT MINIMUM-WAGE ISSUES
Lance told Fox 13 he "didn't know… why" he was targeted by the suspect, but theorized that the suspect may have been trying to steal his phone to use his mobile boarding pass.
The TSA did not say how the suspect was able to enter the security checkpoint without ID, but did confirm that "his belongings were screened through the security checkpoint with no alarms."
CLICK HERE TO GET THE FOX NEWS APP
"TSA is reviewing its travel document verification process at SLC and will make any needed changes to ensure all procedures are properly followed," the agency added in a statement to Fox News. "TSA will cooperate with law enforcement in its ongoing investigation."