Man booted from Spirit flight for saggy pants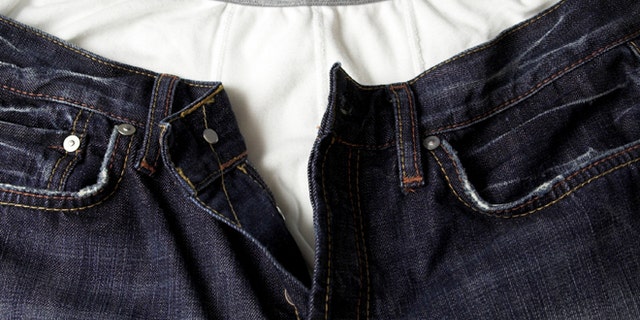 NEWYou can now listen to Fox News articles!
Spirit Airlines gave a man the boot after he aggressively refused to pull up his sagging pants.
The man, who was boarding an Orlando-bound flight at O'Hare International Airport on Sunday morning, was asked by a flight attendant to fix his "excessively low" pants. This reportedly set the man off, and he became "verbally abusive to flight attendants and threatened them with physical harm," Misty Pinson, a Spirit Airlines spokeswoman, told ABC News. The man and his female companion were then escorted off the plane.

Pinson told a Chicago radio station that, while the unidentified man was not showing any skin, his pants were hanging below his bottom.

"And that's not appropriate," she said to the radio station. "We have a lot of customers on the plane, a lot of children on the plane."

The plane, which was scheduled to depart at 8:35 a.m., was delayed for about five minutes.